Become a FRIEND of Missing Pieces:
Become a Friend of Missing Pieces and join our growing supporter family, receive exclusive offers and benefits. 
Join us and become part of something bigger – the Friend of Missing Pieces family!
We have been helped greatly by the generous support of our Friends and are very thankful for all contributions that we receive.  
If you are interested in Business or Corporate Sponsorship also see below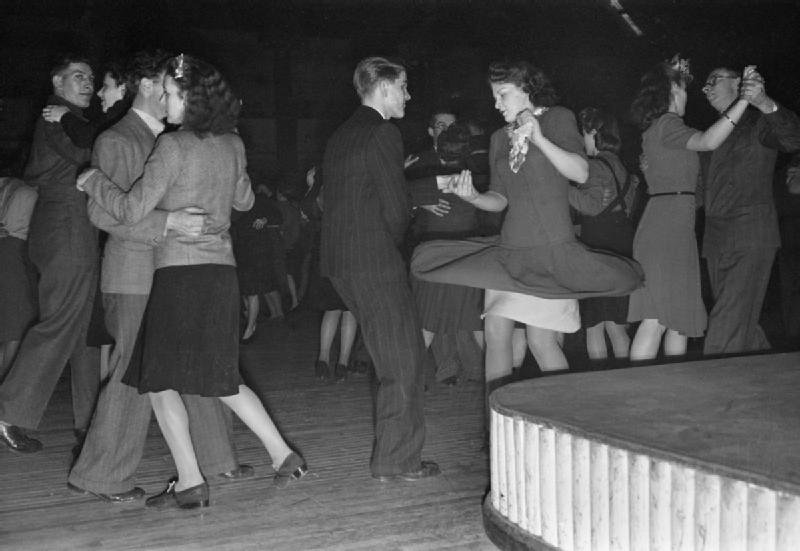 While Arts Council support is great it only covers 60% of our overall costs.
Touring is expensive – as you can see suggested below with 8 performers, tech crew, wardrobe, costumes, props, lighting, projection, travel costs, accommodation, director, choreographer, marketing, and much more to pay …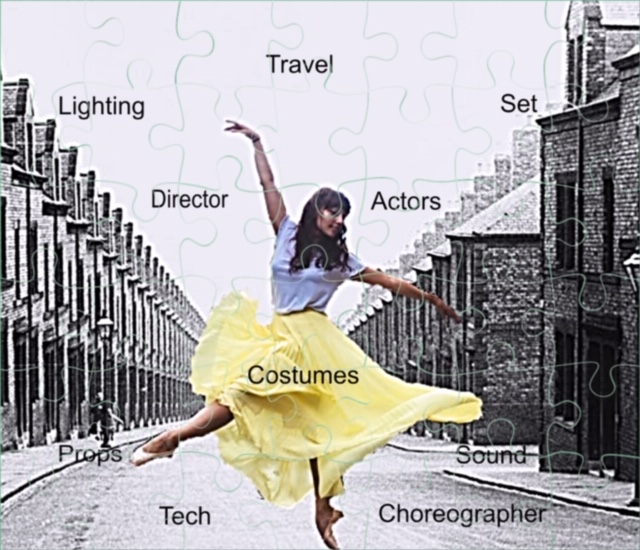 Help us fill in the Missing Pieces

COME DANCE WITH ME – Not everyone gets what they want
Patron:   Len Goodman
This Ipswich Suffolk based Theatre Company is soon heading out on an East Anglian Tour (and beyond) with a true story about a working class family living through World War II, all of whom have aspirations and dreams. But whose dreams will come true and how will three women deal with the attitudes of the day, disability, the realities of life in the late 1930s, a world at war, and then the joy of imagining they are dancing in a Hollywood movie?
Lillian wants to be a professional dancer and sister Joy wants to own a string of shops. They both have dreams, but who will get what they want?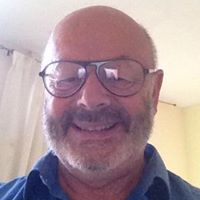 Actor director, producer Graham Howes and actress, writer, dancer and producer Karen Lynne have put together a true story based on Karen's own family. We hope to 'challenge preconceptions in a very entertaining way.'  COME DANCE WITH ME – A New Play with Added Strictly is about a family, for every family. This story could have been Patron Len Goodman's – it's the story of anyone who struggles against disadvantage to find their success in the world.  All the characters in the play face adversity with courage and humour.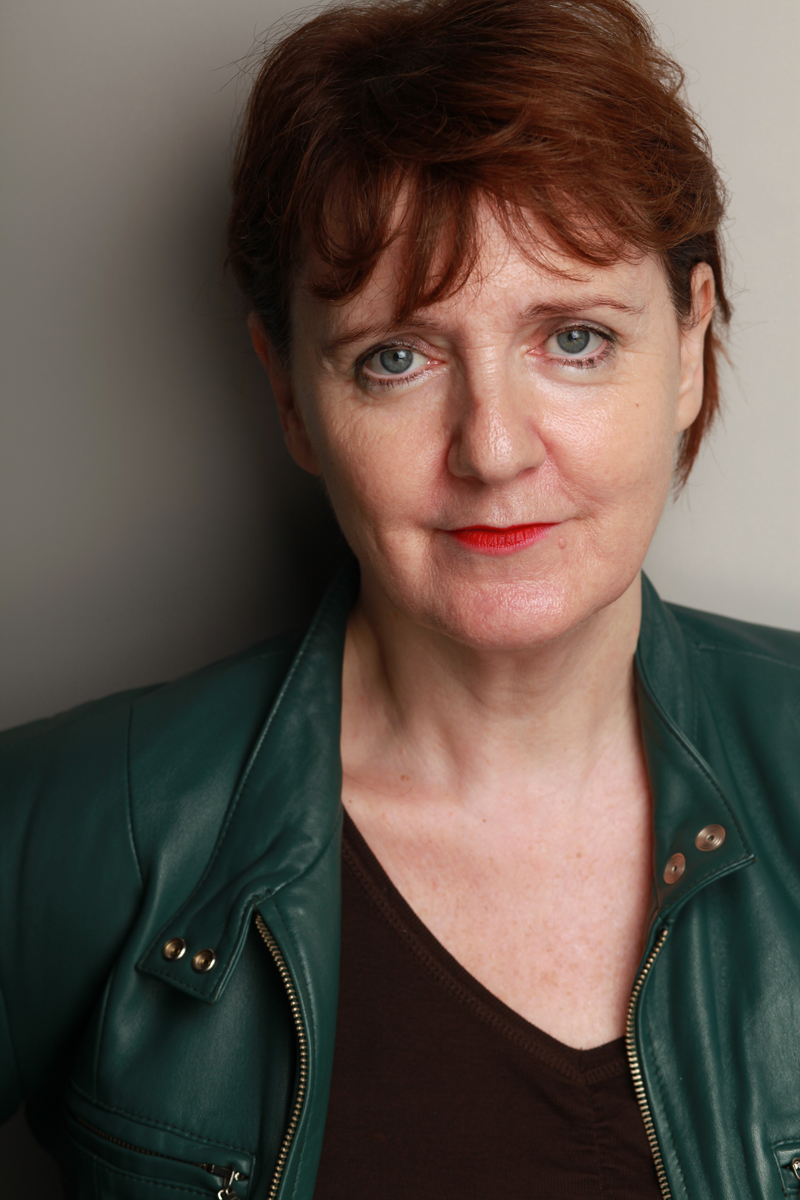 With an exceptionally talented cast, this play will feature true stars and show stopping dancing from world class dancers and terrific actors, expertly choreographed by Strictly Come Dancing's Richard Marcel. It contains exciting Hollywood Fred Astaire/Ginger Rogers style dancing and Strictly Come Dancing Ballroom.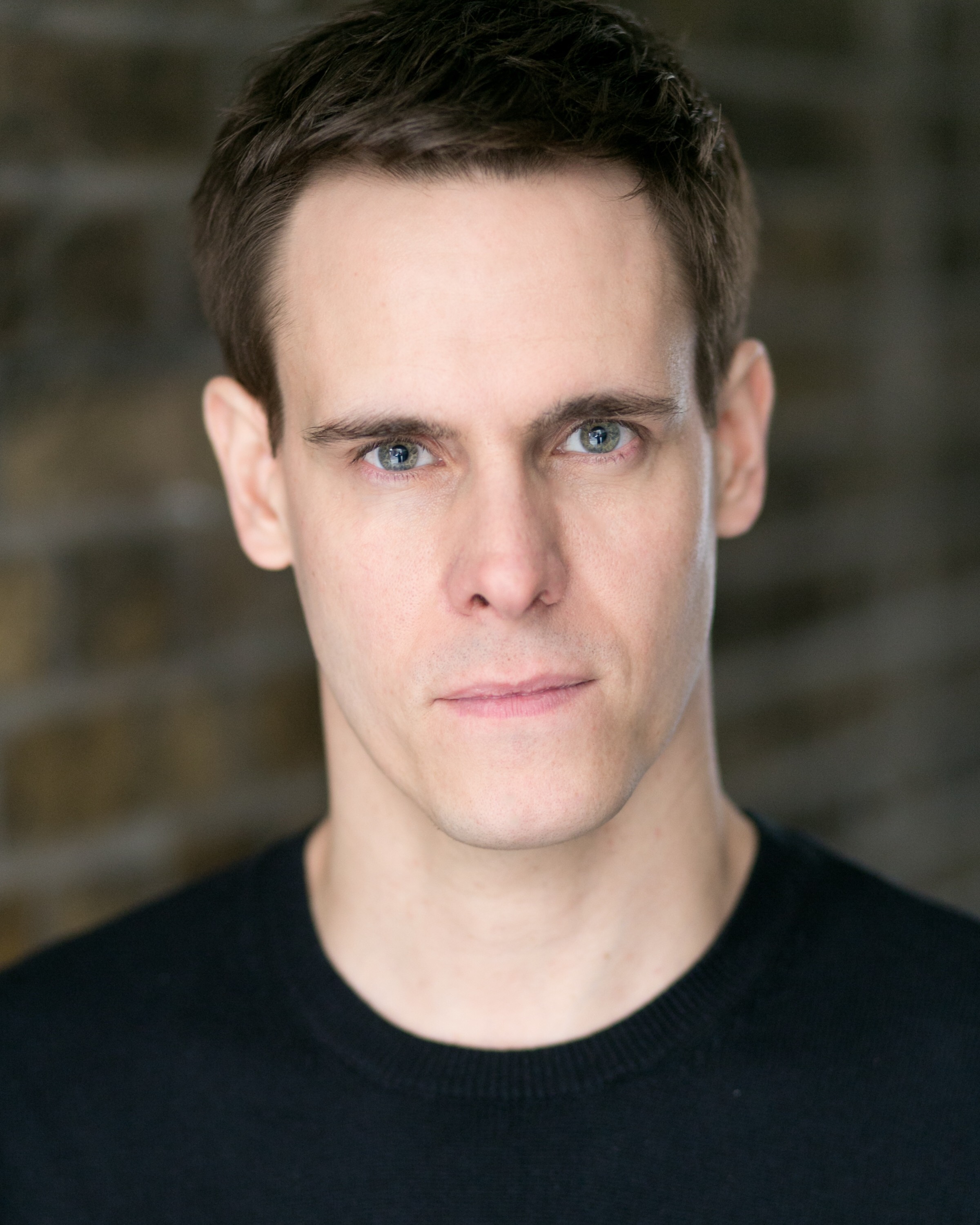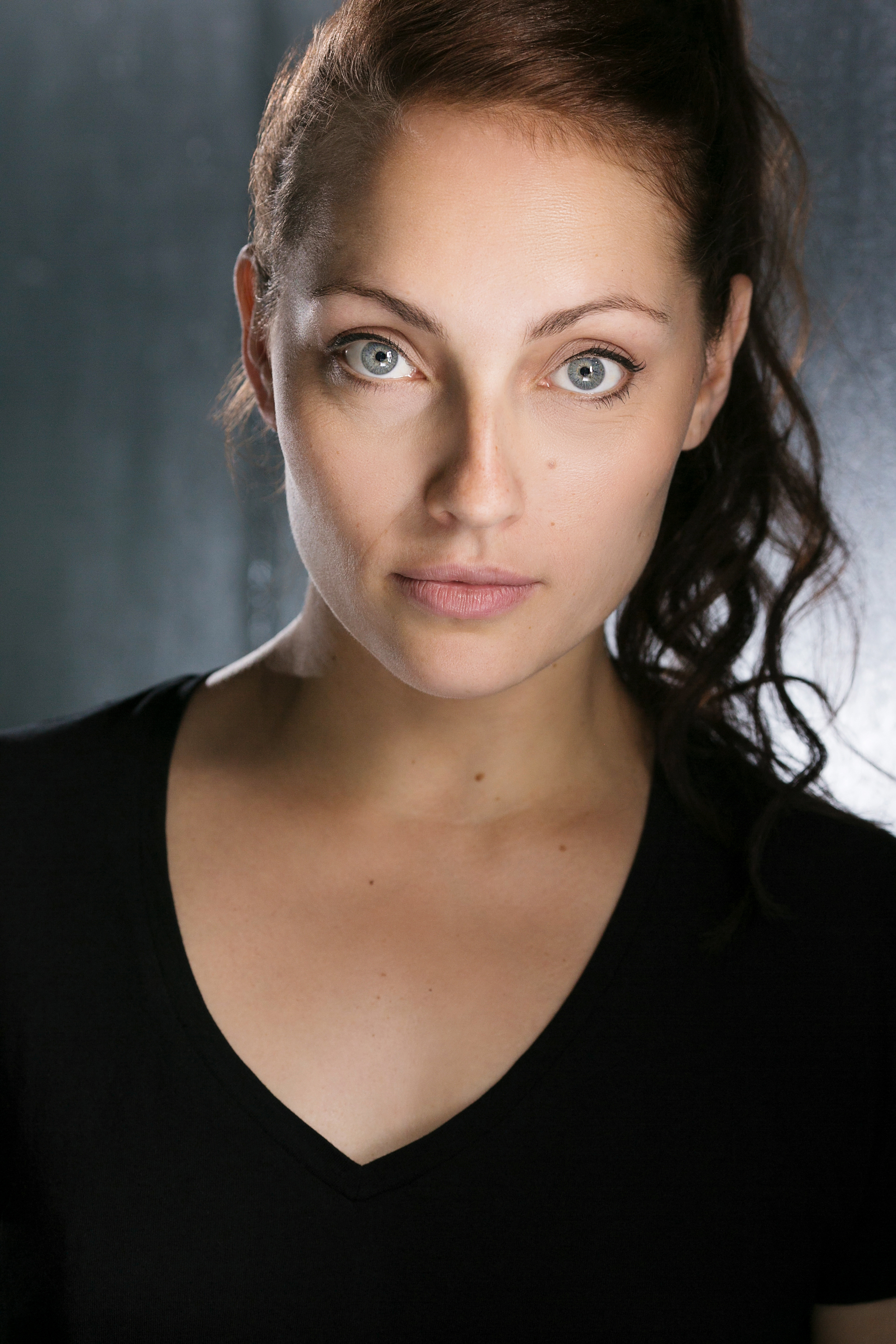 Steph Elstob and Sam Archer will star in COME DANCE WITH ME which is a major coup for Missing Pieces!  
Sam Archer  leading man in many of Matthew Bourne's NEW / ADVENTURES creating the role of Edward Scissorhands. Prince in SWAN LAKE, Lermontov in RED SHOES and Pilot in CINDERELLA. He has just been touring for Emma Rice playing Young Peregrine in WISE CHILDREN. TV: Maurice in HUMANS Channel 4.
Steph Elstob is playing the leading role of Lilian – she has performed for Michael Clark Company, Bermuda Civic Ballet and Matthew Bourne's New Adventures in Edward Scissorhands as well as an international tour of The Bodyguard the musical and Kiss Me, Kate for Opera North. She was seen in VICTORIA (ITV) as famous ballerina 'Marie Taglioni'. Film:  Anna Karenina, Avengers – Age of Ultron, Beauty and the Beast, Alice Through the Looking Glass, Mr Selfridge and The Hour. 
 See our exciting cast in full here: CAST
(see Appendix below for more)
The 2019 COME DANCE WITH ME tour will visit :
Norwich Playhouse,  Corn Hall Diss,  The Cut Halesworth,   Marina Theatre Lowestoft,  Apex Bury St Edmunds,  Albany Theatre Coventry, South Hill Park Wilde Theatre Bracknell
Booking is now open on the webpage: COME DANCE WITH ME BOOKING
In Spring / Autumn 2020 the tour will be national, in venues such as: Stephen Joseph Scarborough, Hawth Crawley, Darlington Hippodrome and Derby Theatre.  
THE PLAY WITH DANCE – COME DANCE WITH ME
"I urge you to support this play Come Dance With Me. It shows how a working-class kid has to battle to make it in the world of Ballroom. This story could have been my story – and it's the story of anyone who struggles against disadvantage to find their success in the world" 
Len Goodman.
Who will get what they want? 
With a cast of eight, spectacular dance routines, danced by top actor dancers, and a witty and poignant play based on a true story, venues consider this to be: "very commercial."  
The Proposal from Graham Howes and Karen Lynne
We are delighted to have been funded – up to 60% – with an Arts Council England Grant.   This shows tremendous belief in our new play!
We are looking to Match Fund the remainder of our budget, from Box Office, Workshops and private gifts.   
As Missing Pieces Theatre Show is not a charity, but a Company Limited by Guarantee, we rely on friends, donors, business, trusts and foundations to help us achieve our mission of taking this show on tour and presenting valuable workshops to up to 20 young people in each of the select venues.
Become a Friend for £35.00 get Priority Booking and an exclusive pin badge
Become a Founder for £100 ….. All the above plus meet the Creatives
Become an Envoy for £250 ….. All the above plus shout outs in social media 
Become an Ambassador £500 …. All the above plus Programme mention
Become a Sponsor £1000 …. See below for Business Sponsorship rewards
Become a Corporate Gifter £2000 …. See Below for Corporate rewards
Becoming closely involved with the artistic process at Missing Pieces Theatre is a great way to cement relationships.  You share a wonderful evening out at the theatre enjoying a marvellous new play and some tremendous Ballroom and Hollywood dancing from top class artistes.  
It will be unforgettable!  
Business and Corporate or Higher Rate giving
Not only that, this experience can help your business!
We have benefits that will inspire and incentivise your staff and clients.  
We can develop a bespoke partnership with you to mutual benefit.
Our creative passion and expertise can deliver a range of solutions that meet your business needs, contribute to leadership development and staff productivity. 
We can offer even more than seeing and supporting COME DANCE WITH ME and contributing to developing new writing that is socially conscious.
We are happy to provide some fun packages for your company.
What sponsoring us or becoming a friend of Missing Pieces does:
As we have indicated above it helps us oil the wheels, and allows us to develop as a company to continue to produce crowd pleasing, yet meaningful Theatre pieces.
It tops up our Arts Council funding enabling us to deliver more.
You are also helping us provide workshops for schools, young disabled, young carers and schoolchildren. Some 40% may not develop the theatre going habit as they may never visit a theatre.  We also support The Carers Trust – a theme in the play also shows the difficulties young carers have always faced. (see Appendix below) 
We have had expressions of interest from some large Film and TV companies for COME DANCE WITH ME – the television series!
Your Company could be part of that and receive excellent exposure.
Please talk to us on 07875720623 or Email; 
Here are some examples of how we can include you!
Poster / Programme / Website Social Media shout out

Meet the cast

4 free tickets and 10% discount on group bookings (ten or more) for COME DANCE WITH ME.

A lesson in Hollywood Tap from Karen Lynne (Co creator of COME DANCE WITH ME) WORTH £500

A Ballroom or Salsa Flash Mob at your place of work
A bespoke lesson for the company employees in Salsa or Ballroom from our Strictly Choreographer Richard Marcel  (worth £2000)
A day of Hypnotherapy and NLP for your company from Graham Howes ex Harley Street Advanced Hypnotherapist and NLP Practitioner (worth £1500). Comprising group sessions followed by individual session addressing problems like:
Presentation Anxiety       Work Related Stress
Insomnia   Weight Loss   Anger Management
Smoking  Alcohol Addiction 
                                                  FREE DAY
We can also offer as a part of the sponsorship package a FREE day where Graham comes on site and offers sessions and advice on Mental Health issues at work.  Lost days at work cost companies thousands of pounds.
Contact Graham for an informal discussion at: grahamahowes@me.com 
Graham Howes has worked his magic with CEOs, Celebrities and Business people, addressing both simple and complex issues.
You will help us to present
FREE WORKSHOPS
We are workshop professionals and were awarded an Arts Council Grant and a grant from Unity Theatre Trust.
We will be inviting Workshop participants from Young Disabled, Young Carers, and disadvantaged schools to give them a sense of how a show is created and perhaps enabling them to go to a theatre show for the first time. 
A staggering number of 40% in these groups of young people NEVER get the opportunity to attend a theatre or interact with the creative arts.   
The Education and Disability Workshops will be based on themes around the play which will give it context and resonance for a modern audience wherever we go.
WHAT A GIFT TO US CAN DO FOR YOU
When you support Missing Pieces Theatre Show you will build awareness of your brand and inspire and incentivise your staff and clients by making a gift. You will be supporting your staff and company and young people throughout East Anglia. There are many disabled and disadvantaged people who never get the opportunity to fulfil their dreams and ambitions.  Not only is our production inspiring but we can offer real help and opportunity to those less fortunate than ourselves.
HOW YOUR COMPANY CAN HELP OUR COMPANY
 contact Karen to make a one-off gift. 
01473 879561 / 07875720623
Missing Pieces Theatre Show Ltd  71 Lacey Street,  IPSWICH SUFFOLK IP4 2PH
Follow and Like us on:
Facebook:  https://www.facebook.com/MissingPiecesTheatreShow/
Instagram:  https://www.instagram.com/missing_pieces_theatre/?hl=en
APPENDIX NOTES: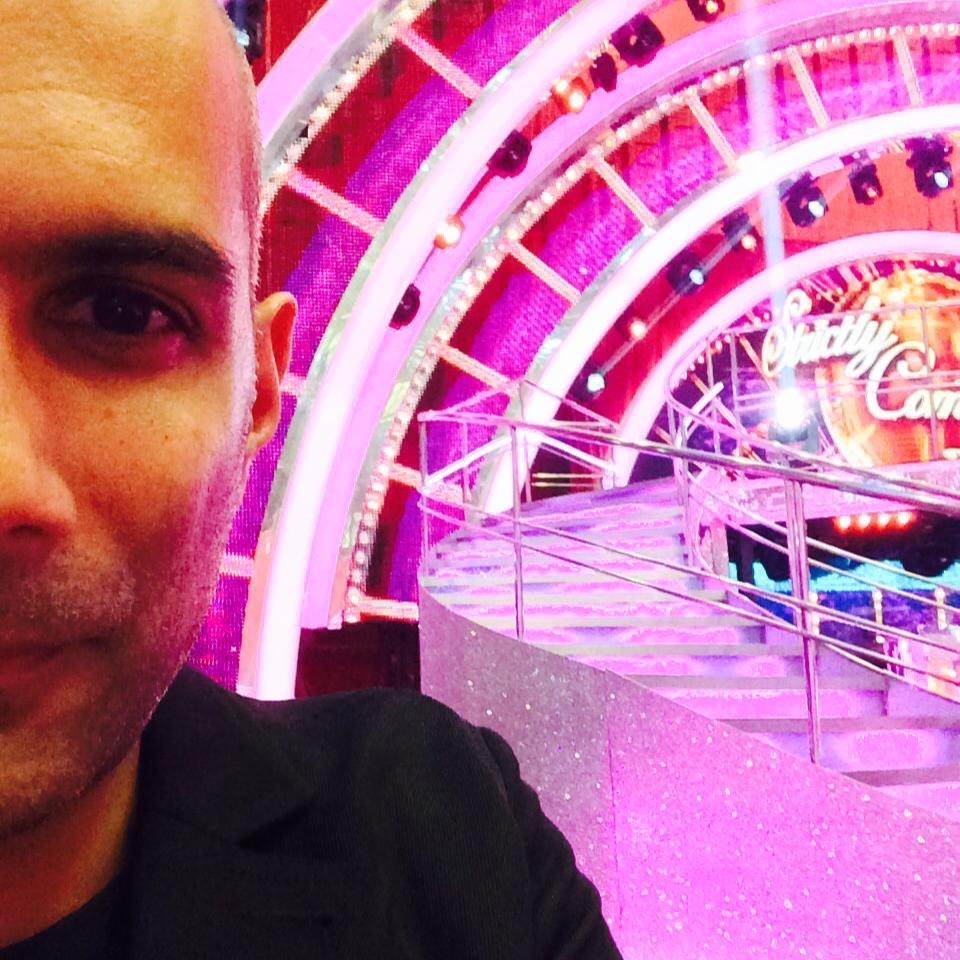 Richard Marcel Choreographer is the UK's leading TV, movie and theatre choreographer and artistic director. His expert and unique knowledge of a diverse range of dance styles, coupled with his exceptional musical and production skills, have led him to work with some of the worlds biggest stars including Madonna, Kylie Minogue, George Michael, Diana Ross and Tom Jones.
TV credits include Strictly Come Dancing, Lip Sync Battle UK, Xtra Factor, Royal Variety Performance, Bring The Noise, So You Think You Can Dance, Let's Dance for Comic Relief, Britain's Got Talent, Celebrity Splash and Children In Need.
Film: His movie credits include Kick Ass2, The Wedding Video and the latest feature salsa movie Cuban Fury.
Theatre includes: Godspell (West End), Burn The Floor, Riverdance: Heartbeat Of Home as well as dance coaching for the principal artists in the Wes End hit show Billy Elliot. Richard recently choreographed TV commercials for Lexus, Easy Jet and the current MoneySupermarket (Dirty Dancing) – He Man and Skellator campaign.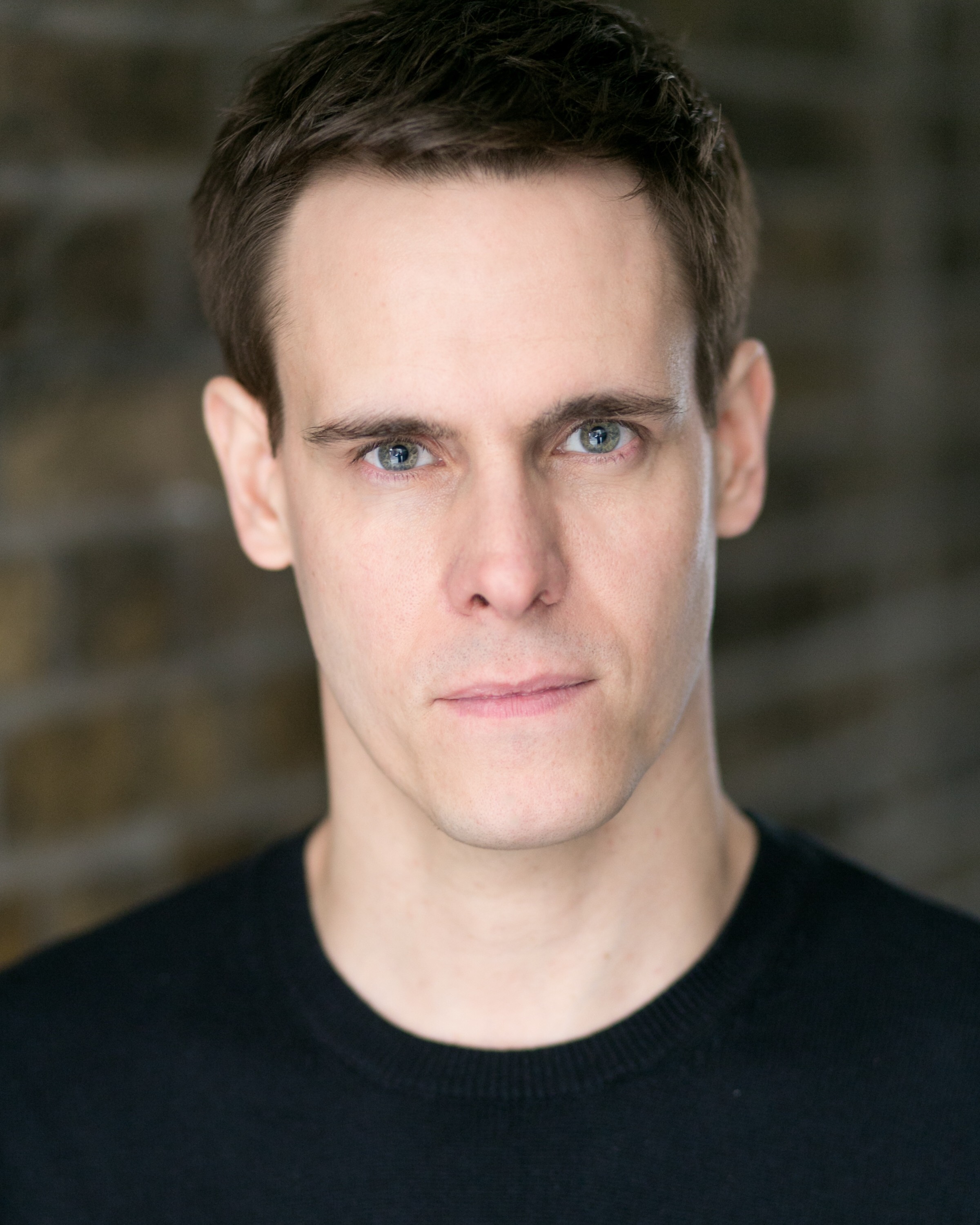 Sam Archer trained with the National Youth Music Theatre (NYMT), the Liz Burville Dance Centre, the Bird College of Performing Arts, graduating with a 1st Class (BA) Hons Degree and The Actors Centre in London.
Other theatre credits include: Tweedle Dum in Wonder.land directed by Rufus Norris with music by Damon Albarn (National Theatre, London and Chatalet Theatre, Paris), The Narrator in Will Tuckett's The Soldier's Tale (Metropolitan Theatre, Tokyo), La Boheme (Royal Albert Hall), Arthur Pita's Metamorphosis (Joyce Theatre, NY), James I in Richard Jones' Gloriana (Royal Opera House), Badger in Will Tuckett's Wind In The Willows (Linbury Studio Theatre), Charlie Paddock in Chariot's Of Fire (Hampstead Theatre/Gielgud Theatre), Earthquakes In London (UK Tour), Slim and Cover Curly in 'Oklahoma!' (Chichester Festival Theatre), Valentine and Cover Bert in 'Mary Poppins' (UK Tour), Lulu in the original cast of We Will Rock You (Dominion Theatre), Captain in Oliver! (London Palladium) and JJ in Bugsy Malone (Queens Theatre).
Film and Television credits include: Maurice in Humans Series 2 directed by Lewis Arnold (Kudos Humans Ltd/Channel 4), Mr Selfridge Series 3 directed by Robert Del Maestro (ITV), Disney's Muppets Most Wanted directed by James Bobin, Life Is A Buffet directed by Anthony Byrne, Goldfrapp's A&E music video and Party At The Palace in commemoration of the Golden Jubilee of Queen Elizabeth II.    Sam has also taken part in many workshops including: The Threepenny Opera directed by Rufus Norris for the National Theatre Studios, Wonder.land for the NT Studios, Krabat, A German fantasy novel by Otfried Preußler, directed by Caroline Steinbeis at the NT Studios, Shoes choreographed by Stephen Mear and composed by Richard Thomas, Made In Dagenham, choreographed by Aletta Collins and the Phantom Of The Opera Tour choreographed by Scott Ambler.
As well as performing, Sam teaches workshops for New Adventures and is an Associate for NYMT.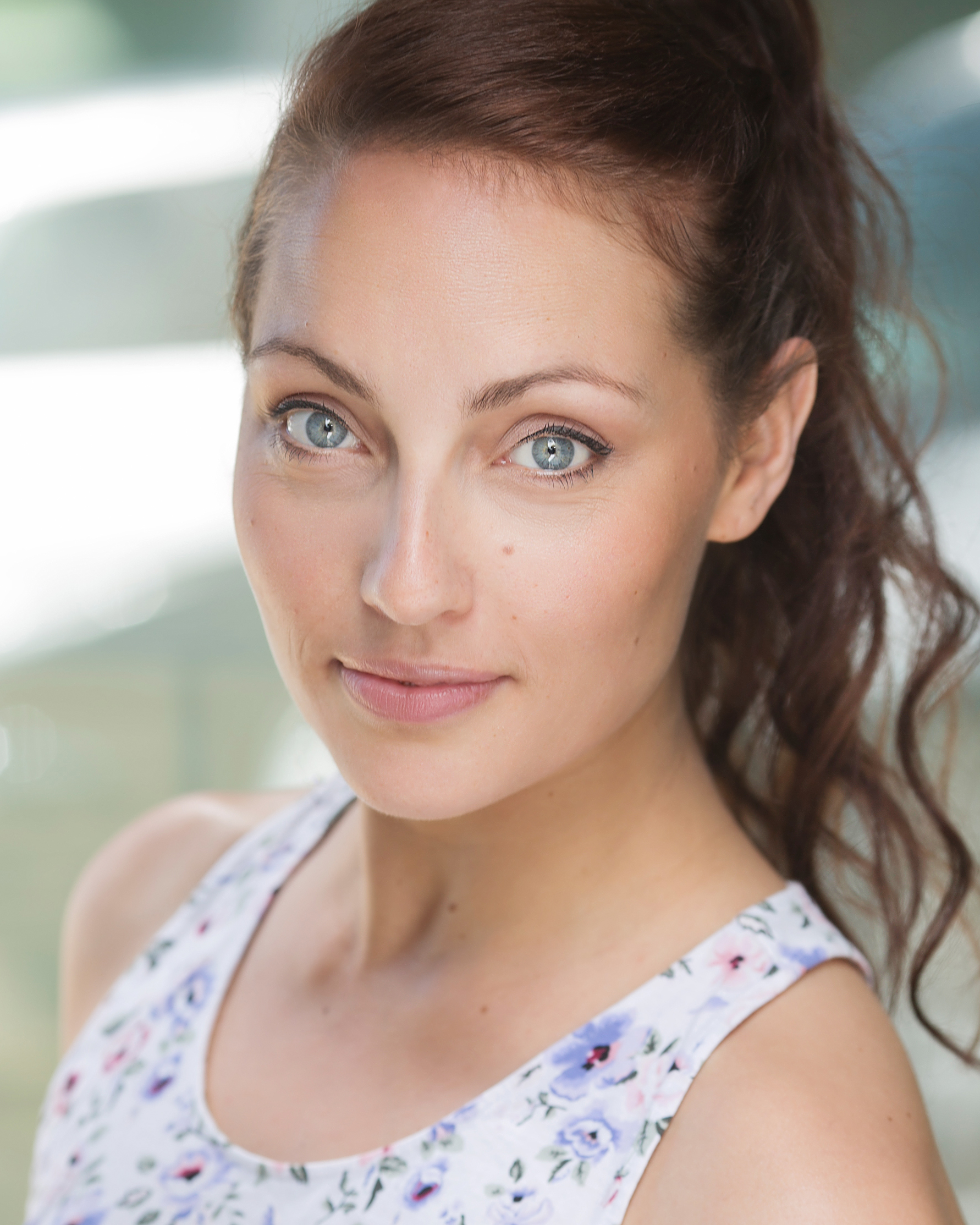 Steph Elstob
Steph Elstob  is playing the leading role of Lilian – she has performed for Michael Clark Company, Bermuda Civic Ballet and Matthew Bourne's New Adventures as well as an international tour of The Bodyguard the musical and Kiss Me, Kate for Opera North. 
TV: She was seen in VICTORIA (ITV) as famous ballerina 'Marie Taglioni'. FILM: On screen Steph has also danced in Anna Karenina, Avengers – Age of Ultron, Beauty and the Beast, Alice Through the Looking Glass, Mr Selfridge and The Hour.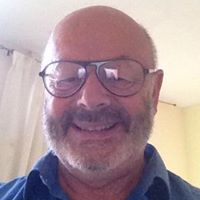 Graham Howes
Director Graham has been an actor, teacher, theatre director and playwright for many years. He has appeared in TV such as The Bill and Law and Order and Kingdom – and played Sir John Scarlett in the award winning trilogy on BBC Panorama on "Why we went to War".
He has worked in various areas of the Theatre as Claudius for ESC in Hamlet, Senator Lyons in Of Thee I sing and also Let 'em eat cake for Opera North. He was Scheinkopf for three years in various incarnations of Fame and played the role at The Aldwych coinciding with the tenth anniversary.
He has been a Clown with his clown face registered on an egg.
He has also worked in some large scale Theatre in Education – one being at the Tower of London for Amnesty International.
He was Victor Zorza in Taboo for Cancer Relief. Eichelberger in Promises Promises Gus Williams  / Inspector in Salad Days.
Film includes: John in Love's Kitchen and Moocher in Evil Never Dies.  
Radio includes: Meltdown of the Golden squad, Yaxley's Cat, This Green and Pleasant Land. Live broadcasts of Sunset Boulevard with Petula Clark and Michael Ball on Radio 2 and 4 xtra and Let 'em eat cake for Opera North on Radio 3.
Graham has directed Threepenny Opera, Sweeney Todd, Kiss me Kate, Sing as we go, Gulf Arabian Nights, Pinocchio and Frankenstein – to name a few.
He has written a Commedia Pinocchio, A Desert of Eden (with Mary Elliott Nelson) about John Clare, Gulf Arabian Nights parts one and two, Sing as we go (with Karen Lynne), Come Dance with me ( also with Karen).
He is a practicing Advanced Hypnotherapist and NLP practitioner in Ipswich Suffolk. Out of this he is developing a play about PTSD,
http://hypnotherapyinsuffolk.co.uk 
He is Co artistic director with Karen of Missing Pieces Theatre Show Ltd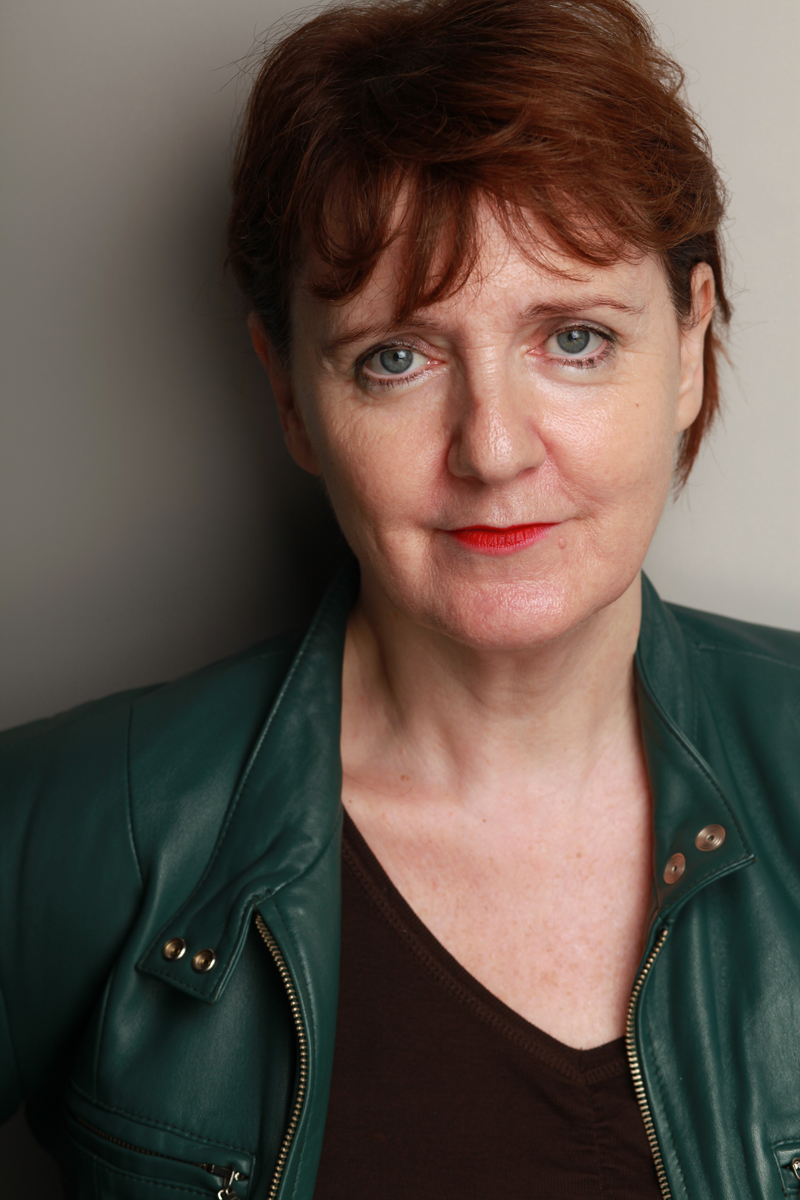 Karen Lynne
is an experienced triple threat – Actor, singer, Dancer.  
She has taught American tap and singing. She is also a professionally playwright: Come Dance With Me. A Question of Errol Flynn. Never Goodbye the relationship between Vera Brittain and Roland Leighton and Sing as we go about the life of Gracie Fields.
Karen has been associated with developing many new shows: She was Catherine Cookson in Tom and Cath – a new musical by John Miles, Gracie Fields in Sing as we go, Phyliss Monkman in The Golden years of Jack Buchanan. Vera Brittain in Never Goodbye.
She worked with Topol at the Palladium and toured nationally with Fiddler on the Roof in it's 30th year anniversary tour.
She has played Helene Hanff in the epic part for 84 Charing Cross Road and Flo Manero in a national tour of Saturday Night Fever.
TV includes: Kingdom, Love Bites, Spanish Heart.
Karen has also devised an evening cabaret entertainment on Hollywood in the great era of the thirties – on which she is an authority.
A Question of Errol Flynn – Karen is an expert on Flynn and was consulted by the Australian Broadcasting Corp for their documentary on Flynn.
As a singer she has sung with The Piccadilly Dance Orchestra, The Oxcentrics, 78 RPM and The Palm Court Theatre Orchestra.
Karen is Co artistic director with Graham of Missing Pieces Theatre Show Ltd
We have the valued support of:
The Carers Trust   –   We Care for Unpaid Carers
"The daily challenges faced by young people who care for a loved one are all too real, but they are rarely shown in mainstream theatre and entertainment. That's why COME DANCE WITH ME and the accompanying workshops are so important. They will enable many young carers to meet other young people facing similar challenges and the play itself will reflect the lived experience of young carers."
Matt Whitticase | Senior Communications and Marketing Manager
Carers Trust
You can really help us by setting up a monthly or annual subscription via this:
Become a Friend of Missing Pieces today!
You can also get involved by acting as an Ambassador – please tell your friends, family and colleagues about our shows and events.
Please download a standing order form for an annual or monthly or one off donation (delete as applicable):
FRIEND OF MISSING PIECES (ANNUAL MEMBERSHIP £35)
All members enjoy:
Exclusive invitations to open rehearsals, play readings and events

Newsletter with the latest company news and interviews

A Programme for each tour with your name in it

Mentions on our website

Priority 10% discount booking for our productions

Missing Pieces pin badge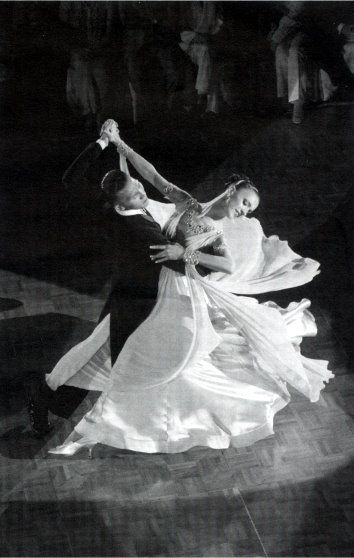 Missing Pieces Theatre Show  71 Lacey Street Ipswich SUFFOLK IP4 2PH