Missing Pieces Theatre Show Presents: 

"Come Dance With Me" – A New Play With A Touch Of Strictly Come Dancing
We completed a showcase tour of COME DANCE WITH ME – A NEW PLAY WITH ADDED STRICTLY COME DANCING in September / October 2019. 
This dark but funny play spans 1938 to 1951, including the tumultuous years of the Second World War, as the two young girls go through extraordinary circumstances and challenges in their quest for a better life.
It's a roller coaster of emotions and awe inspiring dance numbers.



So expect remarkable and show-stopping dancing, expertly choreographed by

Strictly Come Dancing's

, 

Richard Marcel

, who has worked with 

Madonna

, 

Kylie

, 

Britney

 and 

Olivia Colman

, to name but a few.

Suitable for family audiences from age 11 years upwards.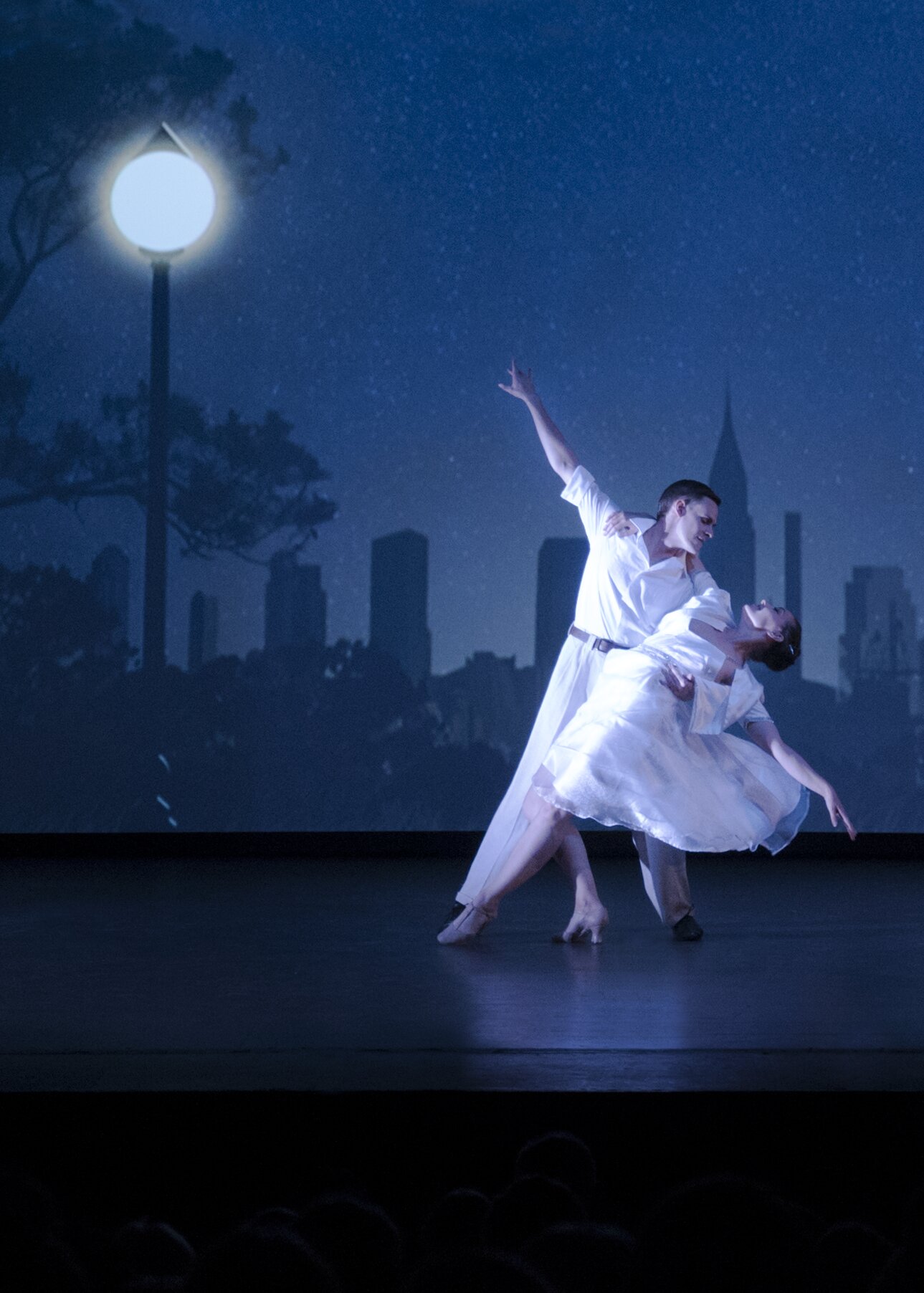 With an extraordinarily talented cast, this play for all the Family, features some amazing dancing from top class dancers who are also terrific actors.
PATRON: Len Goodman
COME DANCE WITH ME
Come Dance With Me

 takes a warm-hearted poignant family saga and adds the glory of ballroom and golden Hollywood era dance styles: the darker side of 

Victoria Wood

 with added 

Strictly Come Dancing

!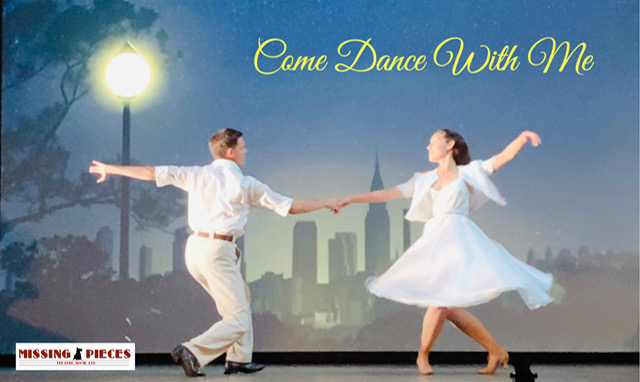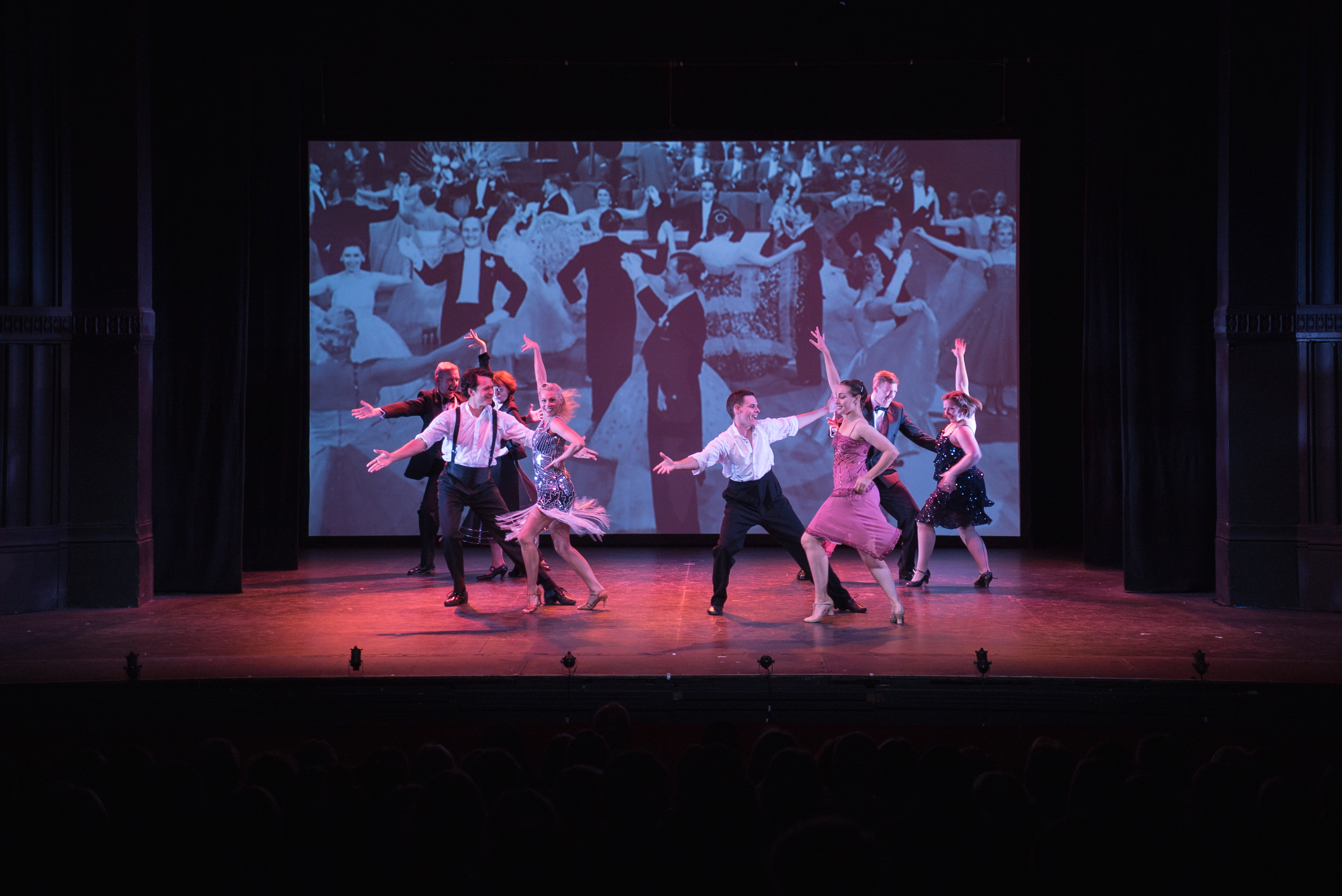 Featuring Strictly Ballroom and Fred Astaire and Ginger Rogers style routines, the show is based on the true story of two battling sisters.
Lillian wants to be a professional dancer and Joy wants to own a string of shops. They both have dreams, but who will get what they want?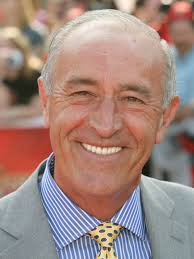 "I urge you to support this play Come Dance With Me.  It shows how a working-class kid has to battle to make it in the world of Ballroom. This story could have been my story – and it's the story of anyone who struggles against disadvantage to find their success in the world" 
Len Goodman.
COME DANCE WITH ME – Not everybody gets what they want …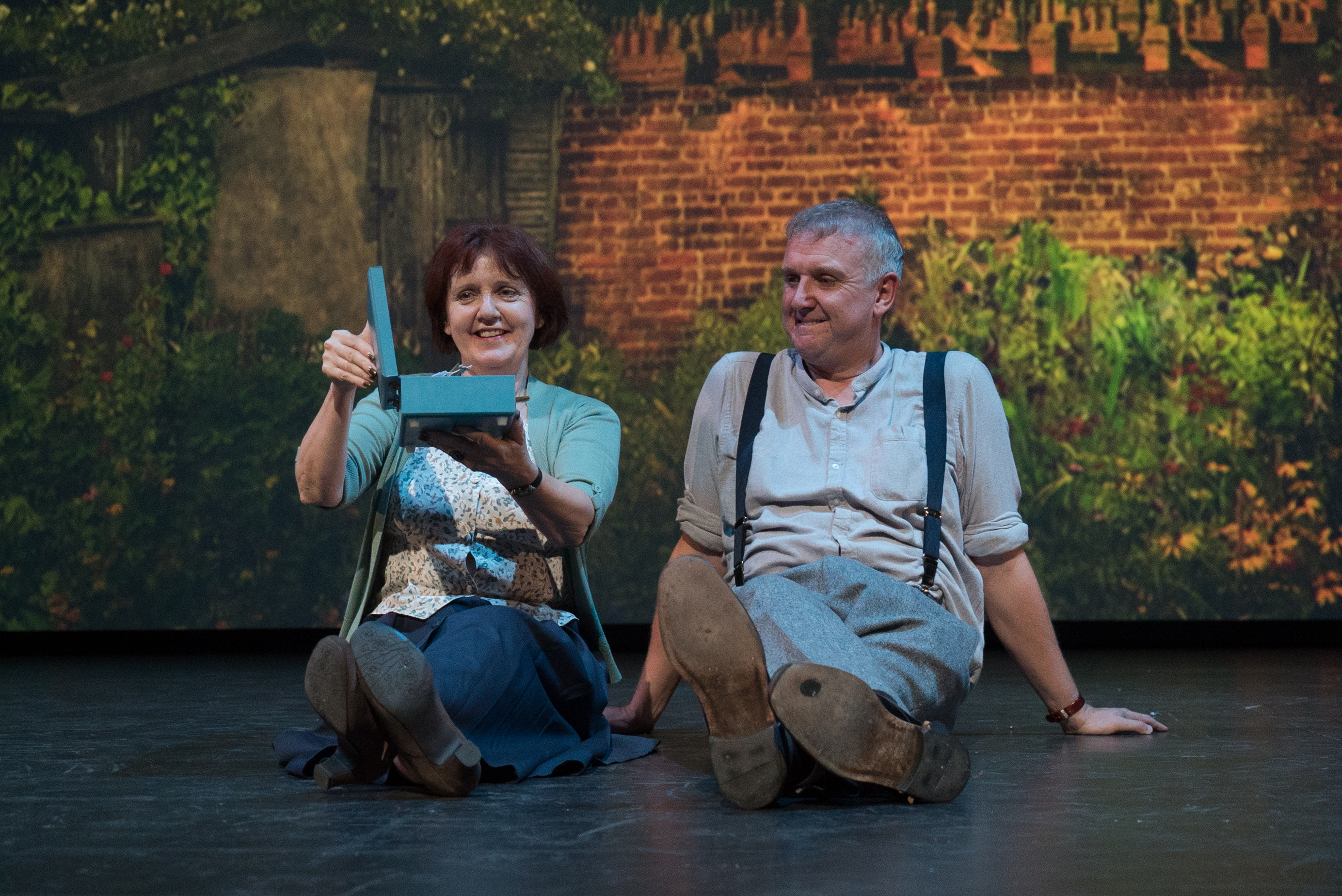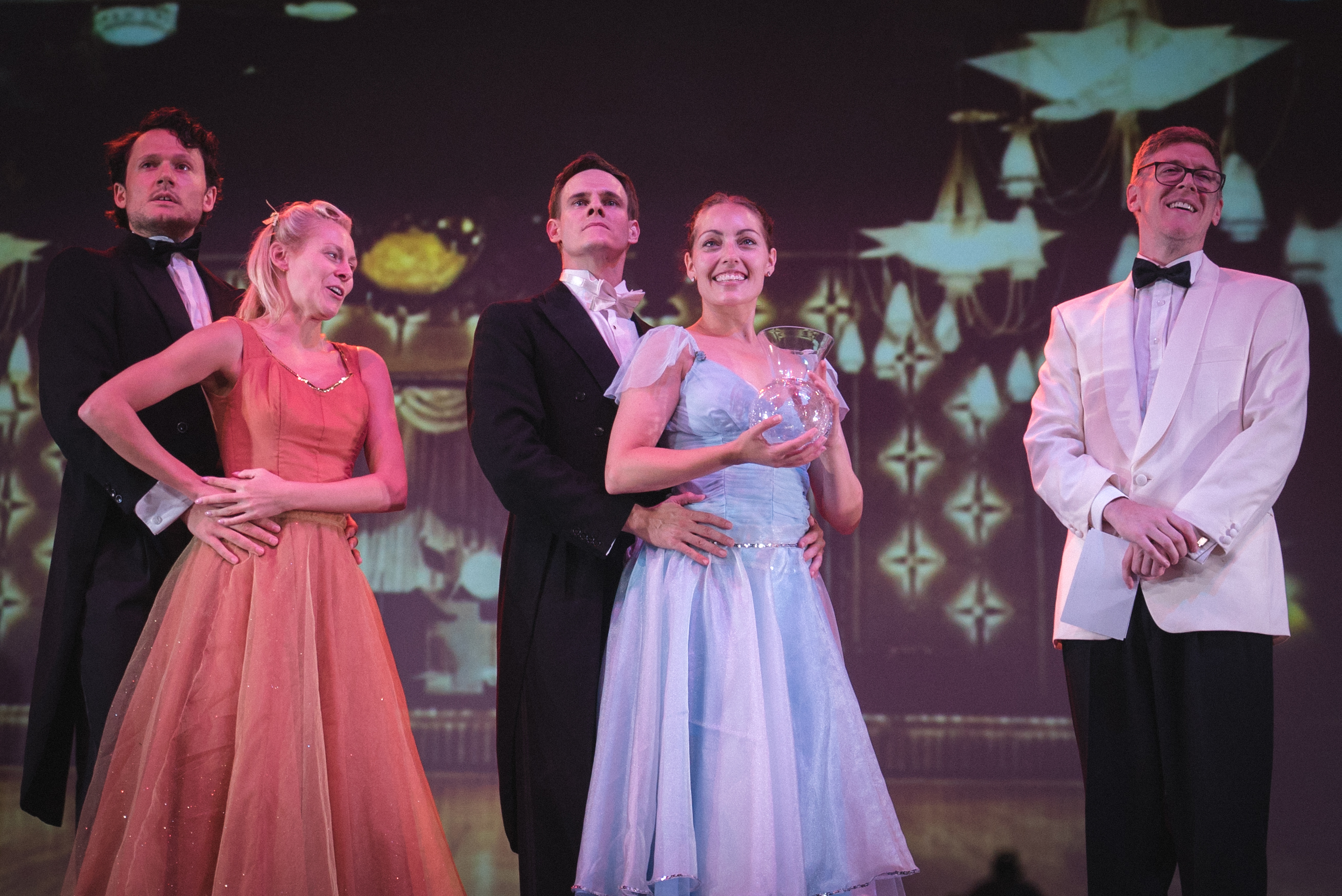 REVIEW OF A VIDEO THAT WE TOOK OF A PERFORMANCE OF COME DANCE WITH ME BY PETER JOHN COOPER – DISTINGUISHED DIRECTOR AND WRITER:
"A really useful document of an engaging piece of theatre which made me sad to have missed the tour. Video of stage productions are always difficult as they can never really represent the sweat and steam of the live performance.
This one, wisely concentrates on the whole stage picture in order to capture the breadth and vitality of the dancing. And the dancing is terrific. From the breathless set pieces to the little interpolations and even the natural movements of the cast within scenes seem to breathe dance. As it should be; this is a show about dance and the story hinges on dancing.
And the interweaving of the elements of family drama and historical record sits easily within the framework of the dance. I loved the easy naturalness of the company dealing with a script that flowed through time and space.
A fascinating human drama and outstanding performances from the whole cast. This video demonstrates that this company can handle projects of some scale and ambition."
PETER JOHN COOPER – EX ARTISTIC DIRECTOR OF OXFORDSHIRE TOURING THEATRE COMPANY AND PLAYWRIGHT
TOUR DATES FOR SEPTEMBER / OCTOBER 2019
Albany Theatre Coventry PREMIERE 25th September 2019
EAST ANGLIA TOUR:
Norwich Playhouse Norwich Norfolk September 2019
Corn Hall Diss Norfolk October  2019
Marina Theatre Lowestoft Suffolk – Matinee / Evening Show – October 2nd
The Cut Halesworth Suffolk October 2019
South Hill Park Bracknell Berkshire October  2019
Apex Theatre Bury St Edmunds Suffolk October 2019
Premiere tour 2019.  Please Support New Live Theatre
PRIOR TO A MAJOR NATIONAL TOUR LATE 2021/22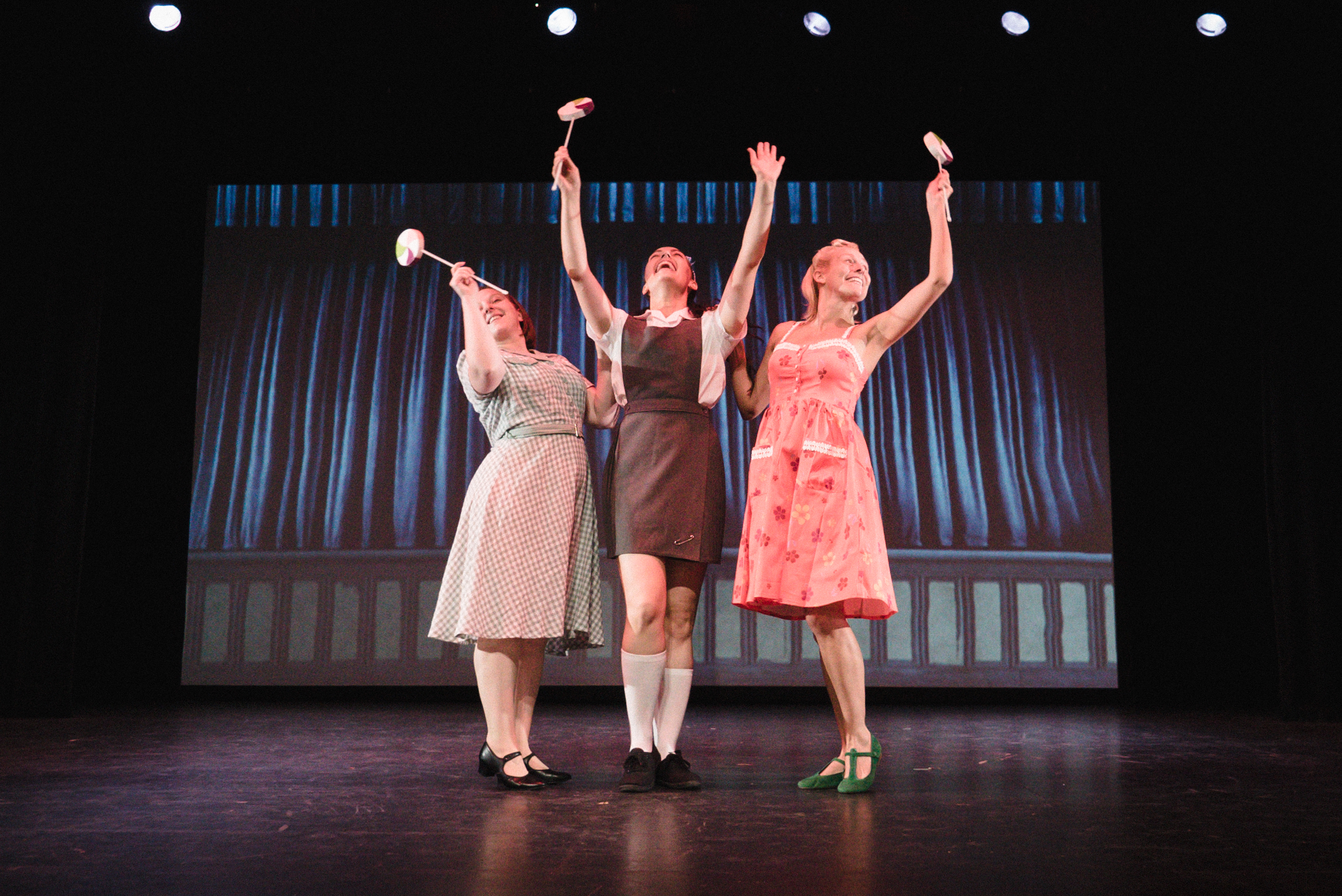 Want to become a supporter of  COME DANCE WITH ME and help us deliver this exciting project for exclusive benefits?  Click Below: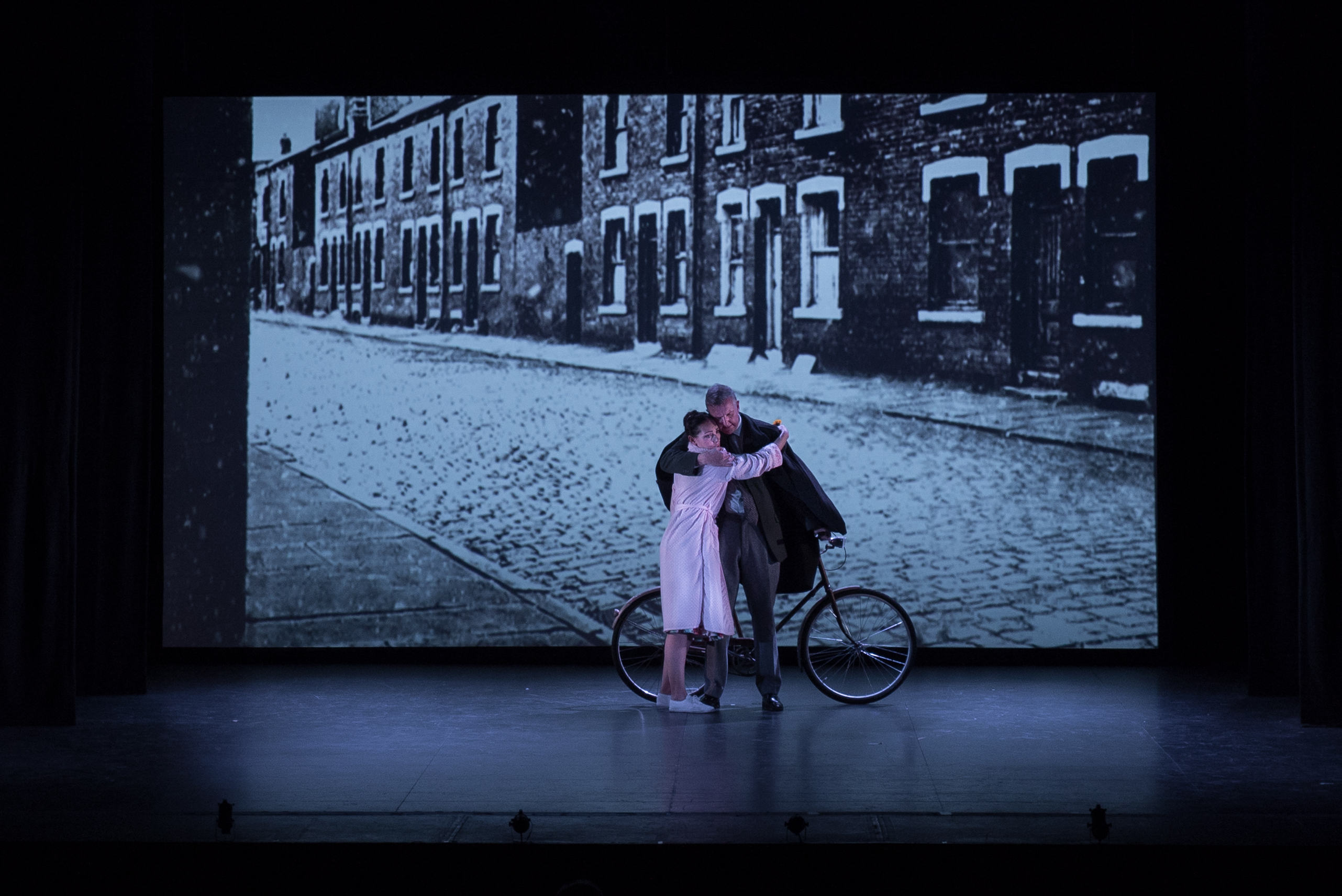 Graham Howes and Karen Lynne of MISSING PIECES THEATRE SHOW are pleased and proud to share our phenomenal cast for COME DANCE WITH ME: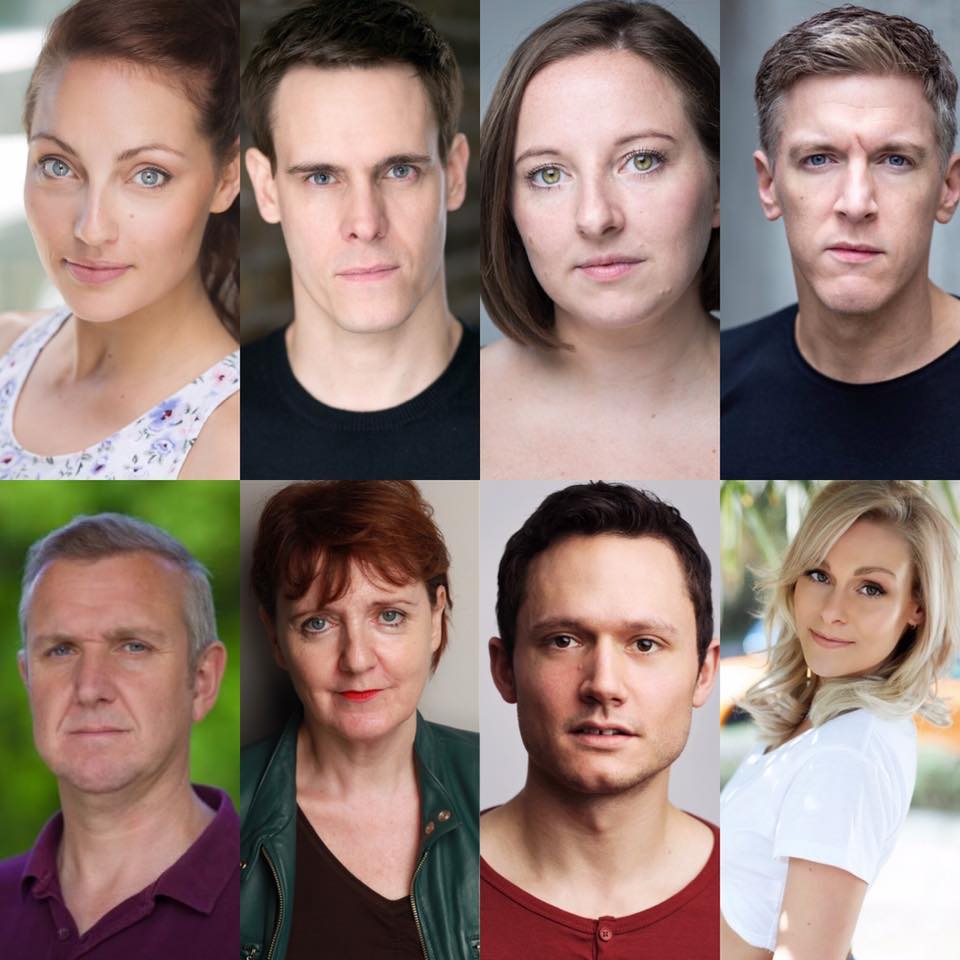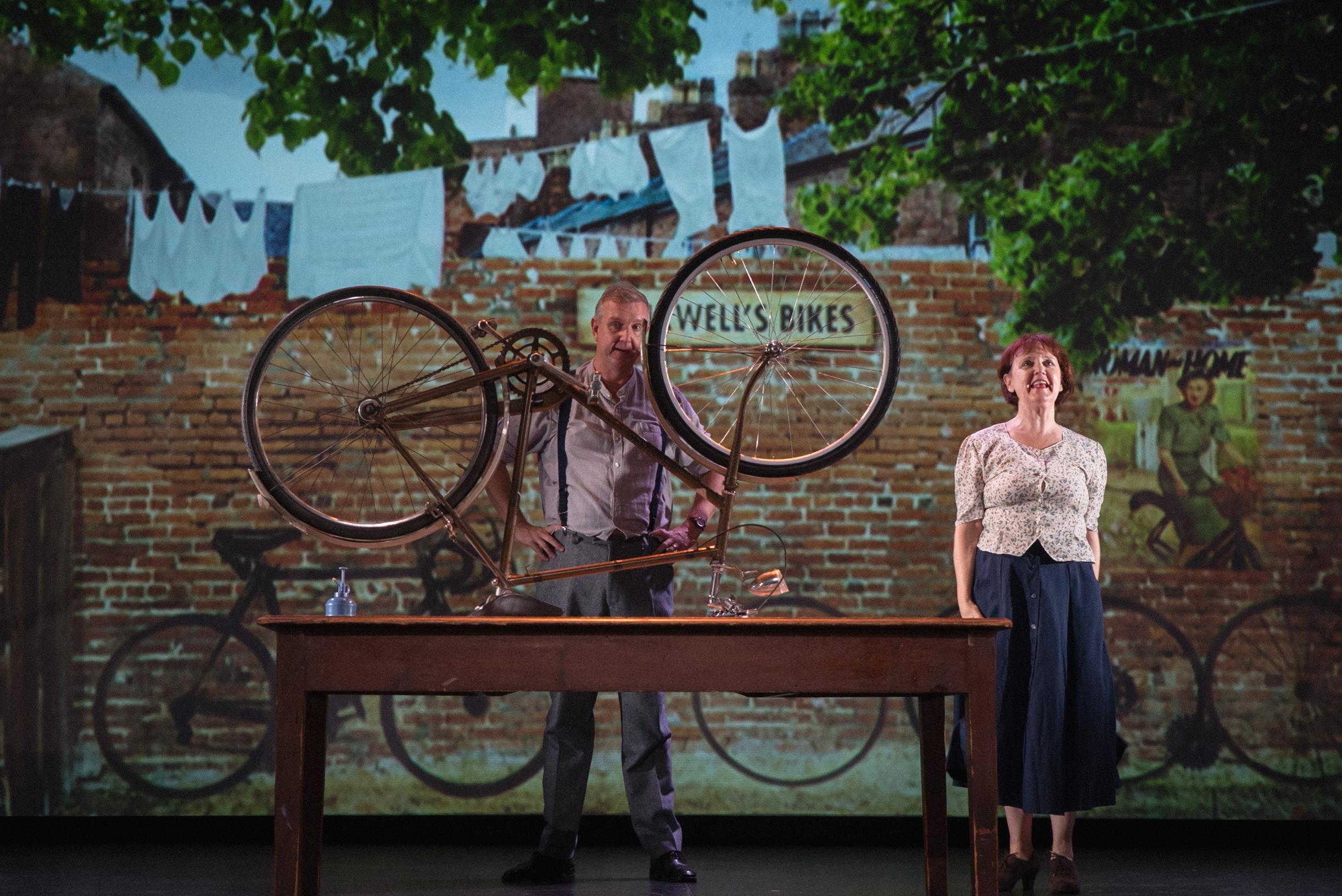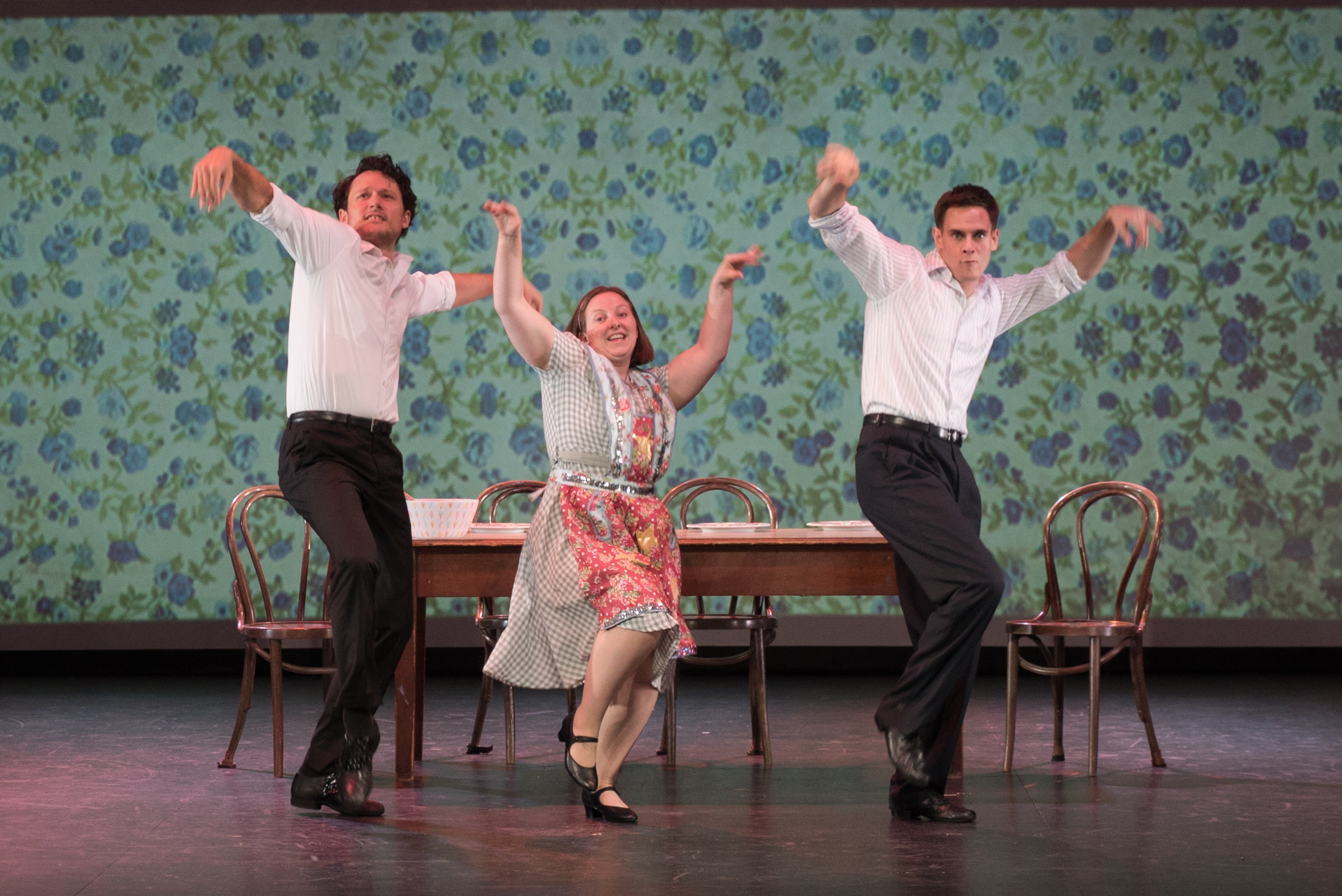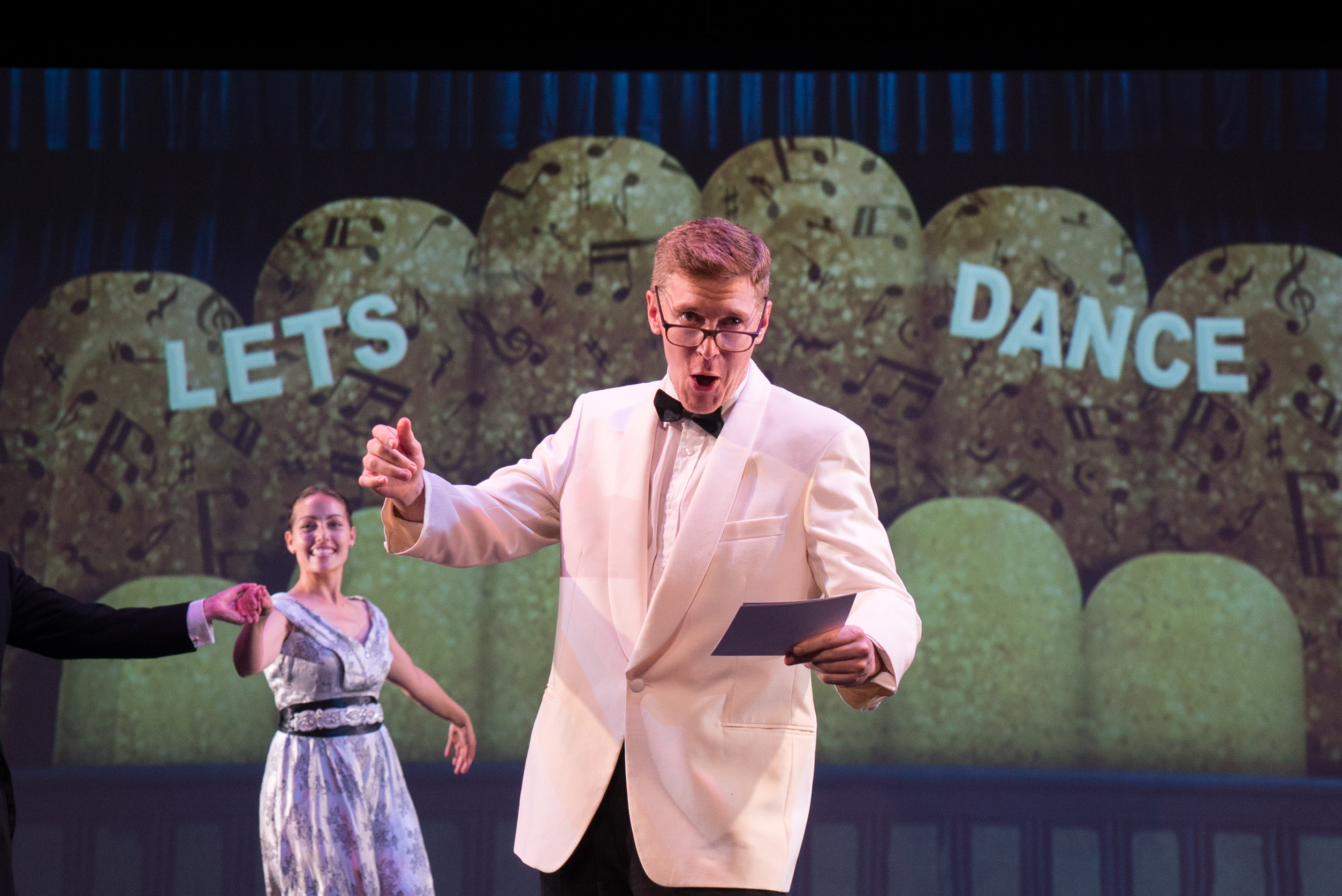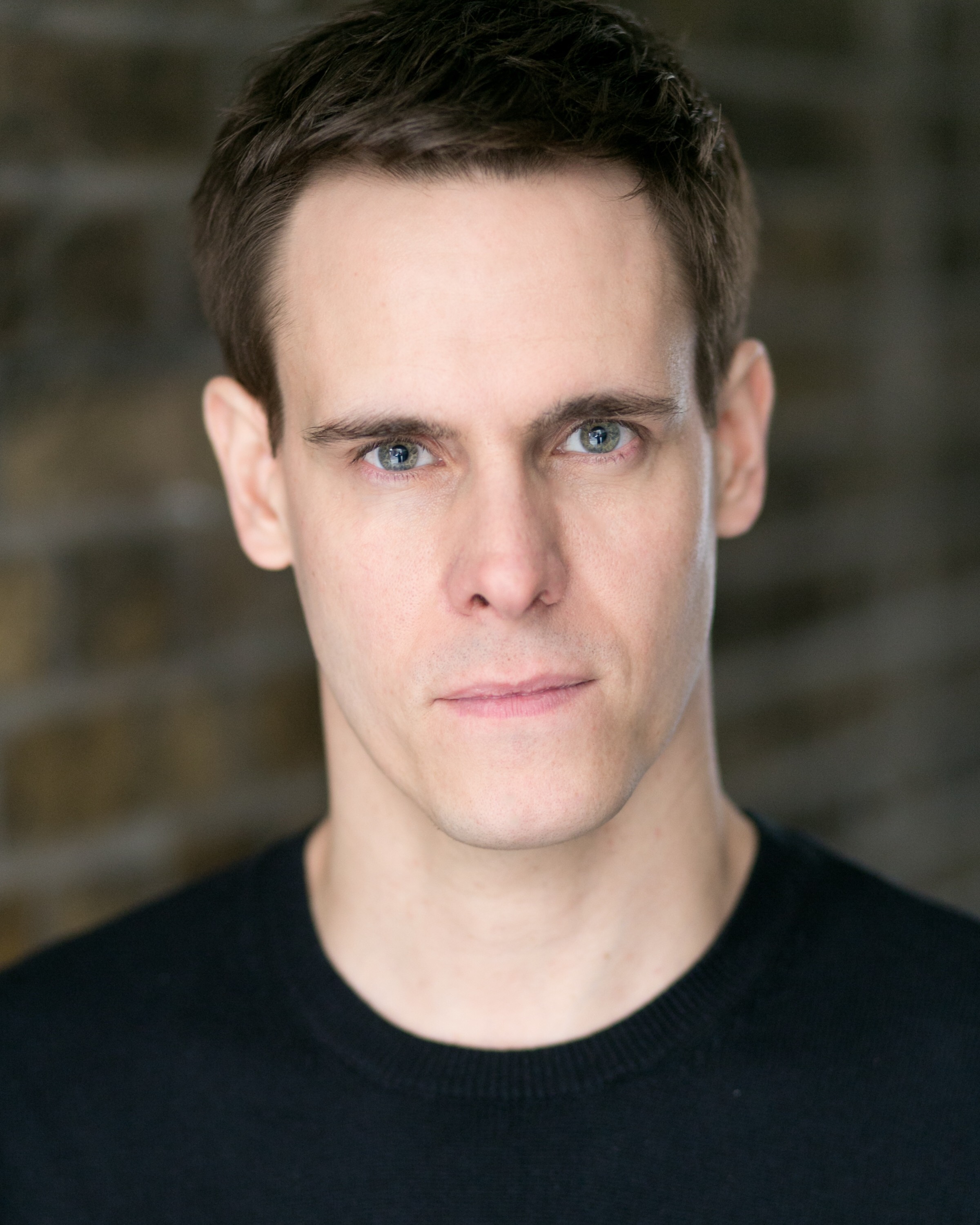 Sam Archer is playing Jim  – he has been leading man in many NEW / ADVENTURES (formerly ADVENTURES IN MOTION PICTURES) productions including creating the role of Edward Scissorhands for the stage.
He was Prince in SWAN LAKE, Lermontov in RED SHOES and Pilot in CINDERELLA – to mention a few!
He has just been touring for Emma Rice playing Young Peregrine in WISE CHILDREN.
He played The Prince (and George) in THE HAPPY PRINCE, The Place. Dum / Dance Captain, WONDER.LAND, National Theatre & Théâtre du Châtelet, Rufus Norris & Damon Albarn.
FILM: Soldier, 

MUPPETS MOST WANTED

, 

Disney

, 

James Bobin
Business Man

, 

SHORT ORDER/LIFE IS A BUFFET

, 

Igloo Films

, 

Anthony Byrne,

ALLIED

, 

GK Films

, 

Robert Zemeckis
TV: Maurice in HUMANS Channel 4, MR SELFRIDGE ITV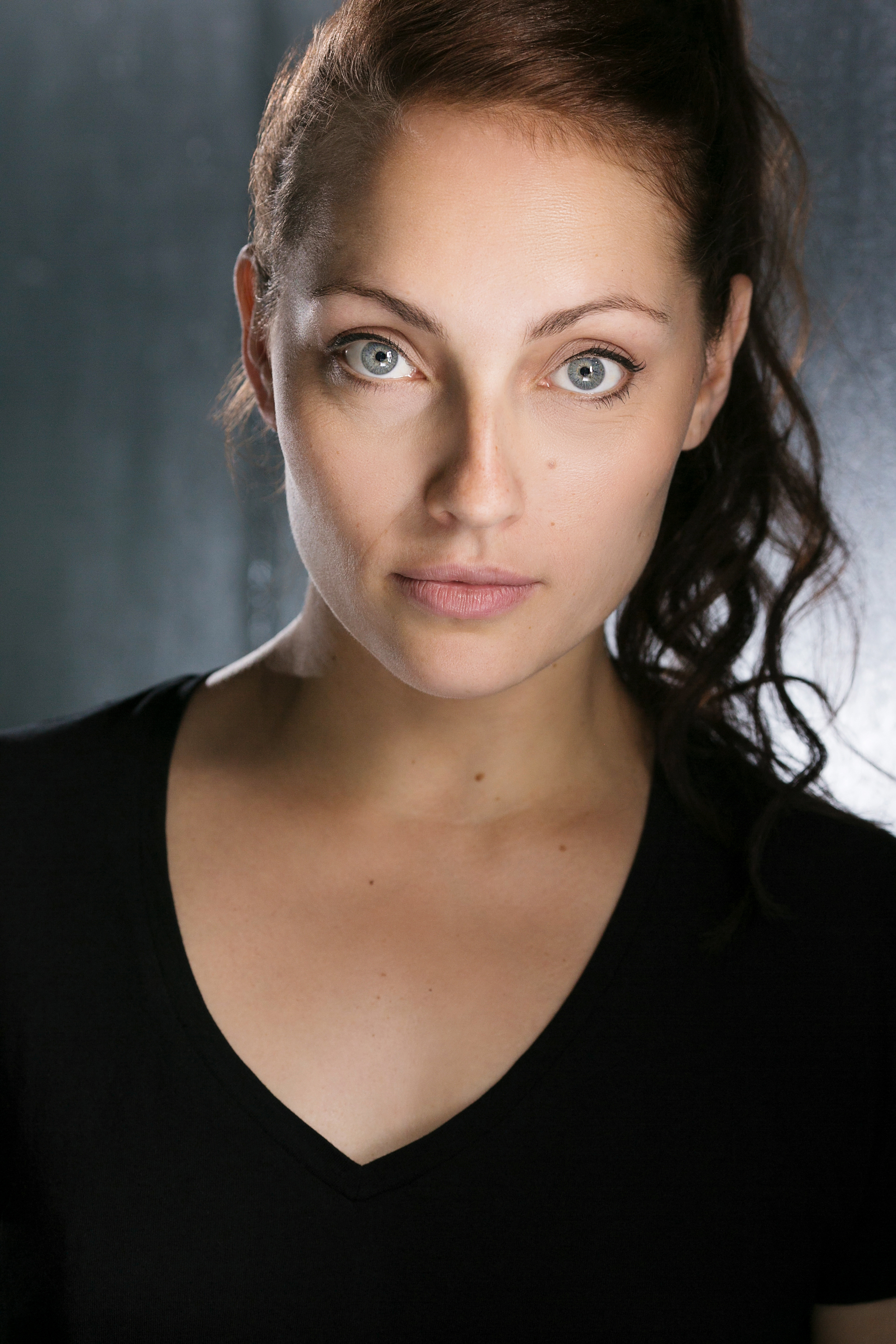 Steph Elstob  is playing the leading role of Lilian – she has performed for Michael Clark Company, Bermuda Civic Ballet and Matthew Bourne's New Adventures as well as an international tour of The Bodyguard the musical and Kiss Me, Kate for Opera North.
TV: She was seen in VICTORIA (ITV) as famous ballerina 'Marie Taglioni'.
FILM: On screen Steph has also danced in Anna Karenina, Avengers – Age of Ultron, Beauty and the Beast, Alice Through the Looking Glass, Mr Selfridge and The Hour.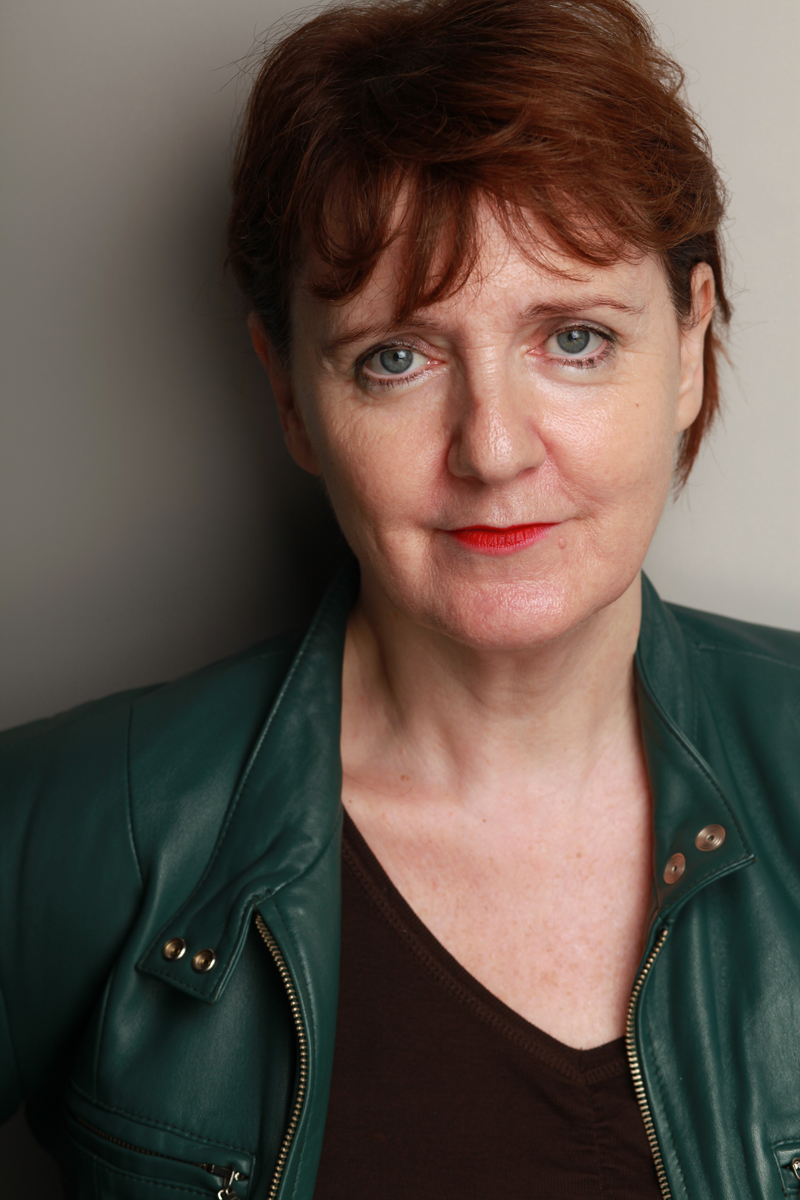 Karen Lynne co author and co producer will be playing her own Nana Vi –
Karen has been in many new plays playing Catherine Cookson in John Miles' TOM AND CATH, Gracie Fields in SING AS WE GO, Flo Manero in SATURDAY NIGHT FEVER and working with Topol in FIDDLER ON THE ROOF at the Palladium and on tour. She has co written COME DANCE WITH ME with Graham Howes. The pair also co wrote a play about Gracie Fields called SING AS WE GO which was an honest and very controversial look at a considerable woman which toured nationally.
Karen has also written: NEVER GOODBYE about Vera Brittain and A QUESTION OF ERROL FLYNN  about Errol Flynn – touring in 2020/21.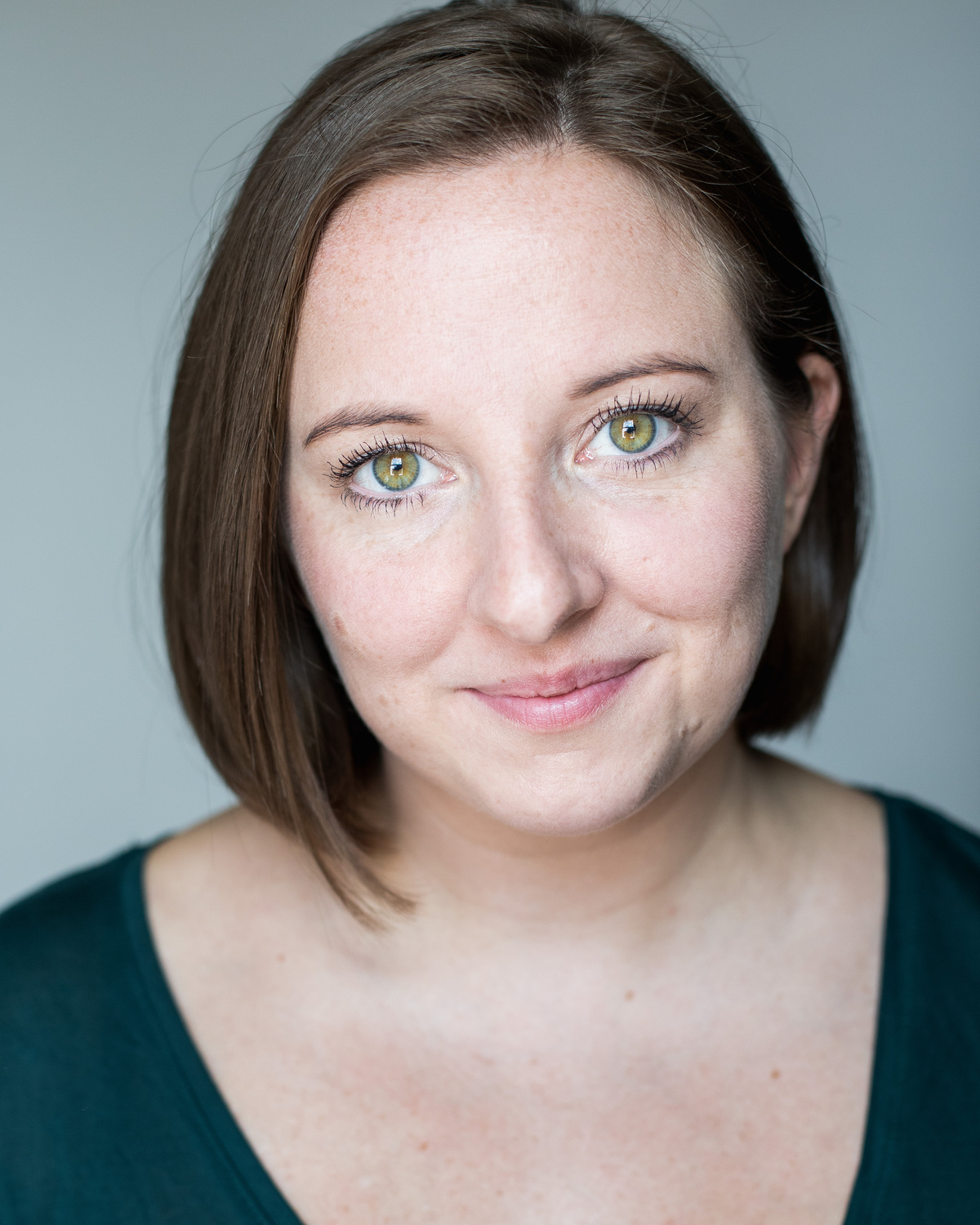 Hannah Wood is Joy – Hannah is a stalwart of BBC Radio Rep and has been heard in many plays on radio – including being heavily featured in THE HOME FRONT playing the role of Matilda James (series regular).
TV includes: Downton Abbey (ITV),
STAGE: The House of Bernarda Alba (Kings Head Theatre),  
Hannah has extensive voice over credits, including TV adverts for Gumtree, Always, Dreams Beds and Calpol. She has also narrated documentaries for Channel 5 including Don't Tell The Doctor, and Not So Sweet Sixteen.
Hannah has played Joy in two different versions COME DANCE WITH ME in development!
Luke Jasztal is playing George and Jock and has been seen in many Musicals: Pharaoh in JOSEPH tour and toured in MAMMA MIA! UK AND INTERNATIONAL TOUR, THE BODYGUARD . Elwood, BLUES BROTHERS – APPROVED, AMPM Ltd, Ross, FRIENDS: THE OPERA,
Stage includes: Horatio in HAMLET for The Rose Theatre, Berowne in LOVE"S LABOURS LOST, Valentine in TWELFTH NIGHT, 
Soloist/Royal Academy of Music Choir, ELTON JOHN & RAY COOPER CONCERT,
Feature Film:  Russell, DIRTY MONEY.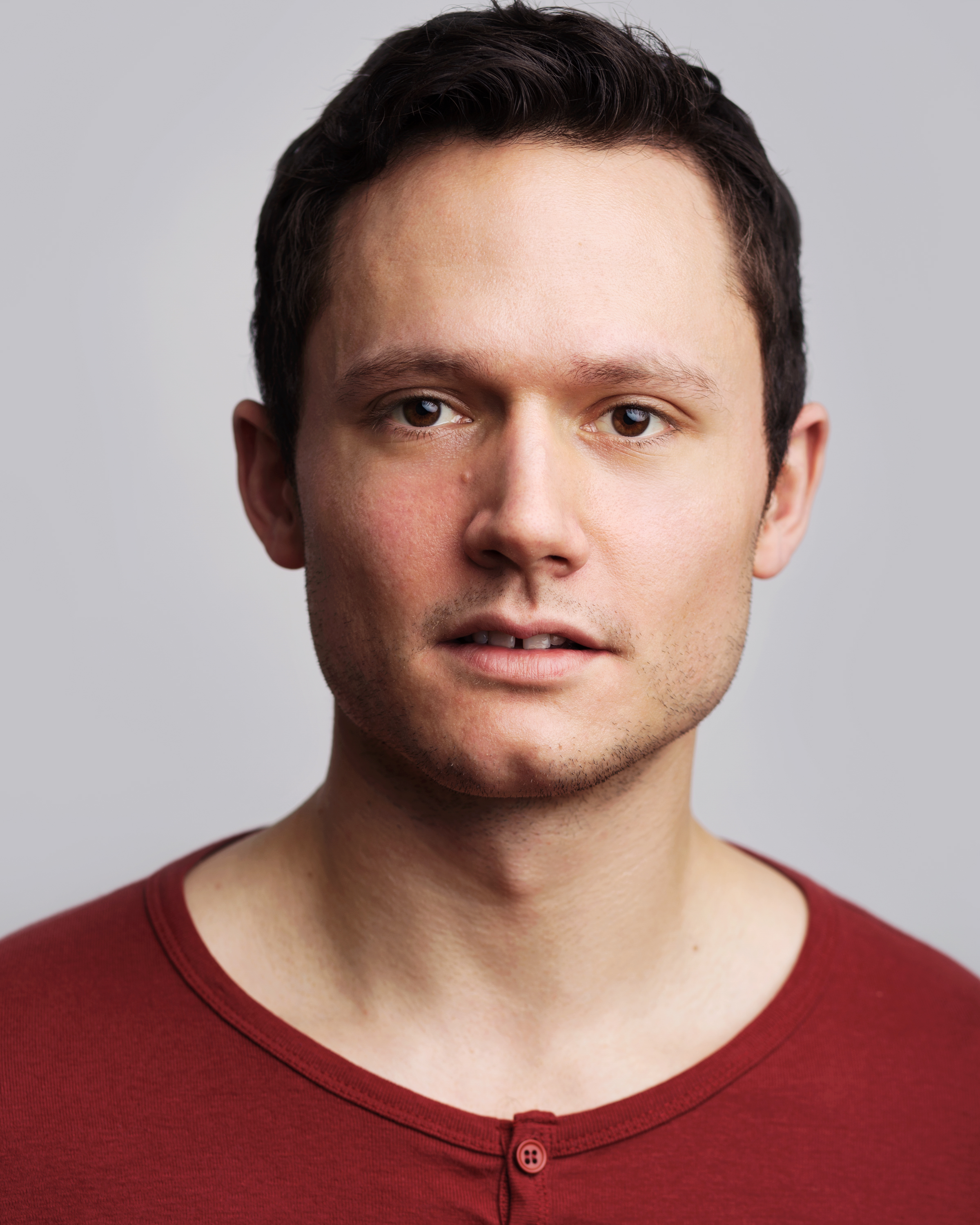 Tim Hodges is playing Wilf. Tim was most recently featured in MAN OF LA MANCHA (With Kelsey Grammar), STRICTLY BALLROOM at the Piccadilly Theatre. HALF A SIXPENCE  (Chichester/Noel Coward), Hyde in JEKYLL AND HYDE (Old Vic), OLIVER! (Curve Theatre, Leicester.)
He has also been seen in many Adventures in Motion Pictures shows: Hot Rod/Luca/Bruno in THE CAR MAN (UK, Ravenna and Sadler's Wells), Bill Boggs/Jim Upton in EDWARD SCISSORHANDS (international and UK tours and Sadler's Wells), Italian Escort/Private Secretary in SWAN LAKE (UK and international tour),
SINGIN' IN THE RAIN (Palace), DIRTY DANCING (UK tour), CHICAGO (Cambridge), CATS (UK and Portuguese tour),WE WILL ROCK YOU (Dominion) and MURDEROUS INSTINCTS (Savoy).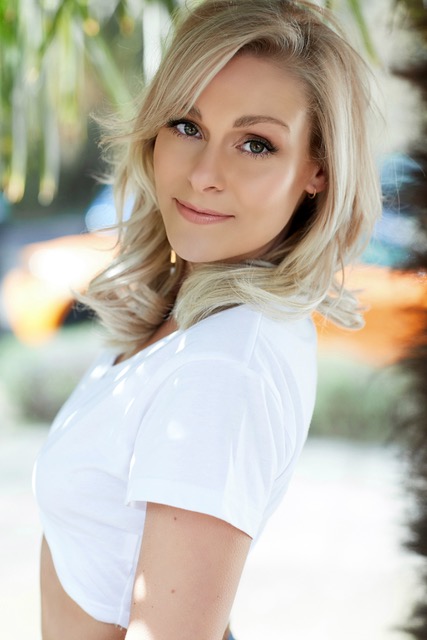 Holly Harcourt is Dorothy and Dance Captain on COME DANCE WITH ME.
Belle

, 

BEAUTY AND THE BEAST

, 

Musical

, 

Lead Vocalist

, 

JEFF BLUMENKRANTZ – THE SONGBOOK REVUE

, 

Delphi Theatre Company
Cinderella

, 

CINDERELLA

, 

Vampire Woman

, 

DRACULA

,
Lead Vocalist

, 

LADIES IN THE LIGHT

, 

First Light Theatre

, 
Stage, 

Dancer

, 

SPIRIT OF THE DANCE CANADIAN and UK TOUR

, Singer dancer in the famous

THURSFORD CHRISTMAS SPECTACULAR

, 
Feature Film

, 

Featured Dancer

, 

IBIZA UNDEAD

,
Cabaret

, 

The Bombshell/Marilyn Monroe

, 

SONGS FROM THE SILVER SCREEN

, 

The Tootsie Rollers
Recording

, 

Lead Vocalist

, 

DRACULA SPECTACULAR ORIGINAL CAST RECORDING,

Backup singer for Cliff Richard.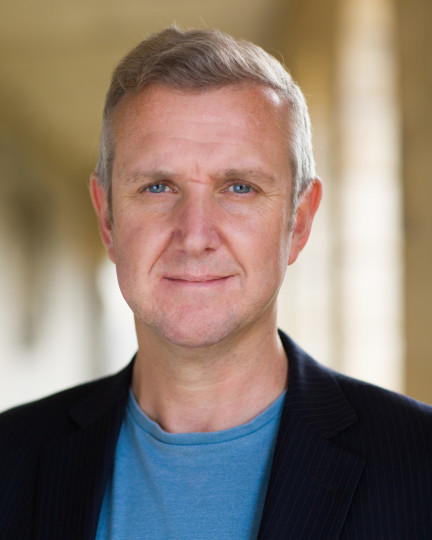 Nigel Fyfe is playing Harry
Nigel Fyfe: Theatre includes:
Tony/Alex/Nick, THE COMEDIES, Jermyn Street Theatre, Morris, DRESS DOWN FRIDAY, Southwark Playhouse, John Fenwick, TELO, Bread and Roses Theatre, Jackie, THE TRIP, Southwark Playhouse,
Claudius, HAMLET, The Rose Playhouse, Bankside,  Ferdinand, LOVE'S LABOUR'S LOST, Rosemary Branch Theatre, Ira Provitt, IRA PROVITT AND THE MAN, Clean Break, Vershinin, THREE SISTERS, The White Bear Theatre,
Facet 3, COMPULSION, Edinburgh Fringe, Mark, A MAN MEETS A MAN, Paddington Arts, Uncle Karl, THE TRIAL, Edinburgh Fringe
Links to book tickets are below – so BOOK NOW!
More about Come Dance With Me:
"Come Dance with Me" is an epic new family play with added Strictly – a play which also contains exciting Hollywood Fred Astaire / Ginger Rogers style dancing and Strictly Ballroom danced by world class dancers.
The play is directed by Graham Howes – who has had 40 years of experience in all sides of "the business." 
Leading ex Strictly Choreographer Richard Marcel is choreographing the dance sequences. He's worked with Madonna, Kylie, Britney, and Olivia Colman to name but a few ..
Len Goodman, our Patron – Head Judge of Strictly Come Dancing and Dancing with the Stars for so many years, is supporting this project with his blessing.
The play is written by Graham Howes and Karen Lynne based around memories of her family story.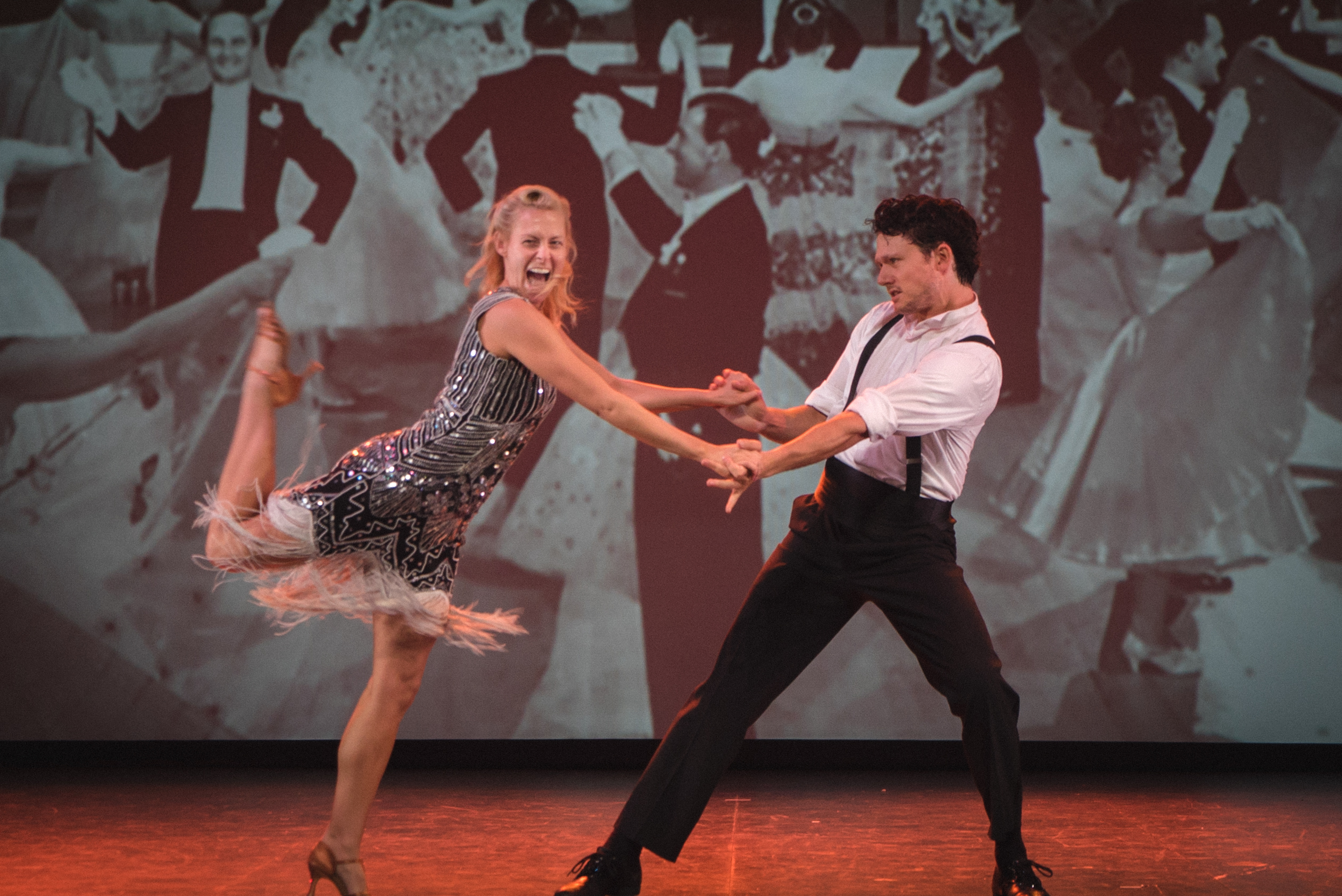 We are Graham Howes and Karen Lynne  – Artistic Directors of Missing Pieces Theatre Show Ltd.
We aim to: "Challenge preconceptions in an entertaining way".
COME DANCE WITH ME – Not everybody gets what they want …
Want to become a supporter of  COME DANCE WITH ME and help us deliver this exciting project for exclusive benefits?  Click Below:

What is: "Come Dance With Me"?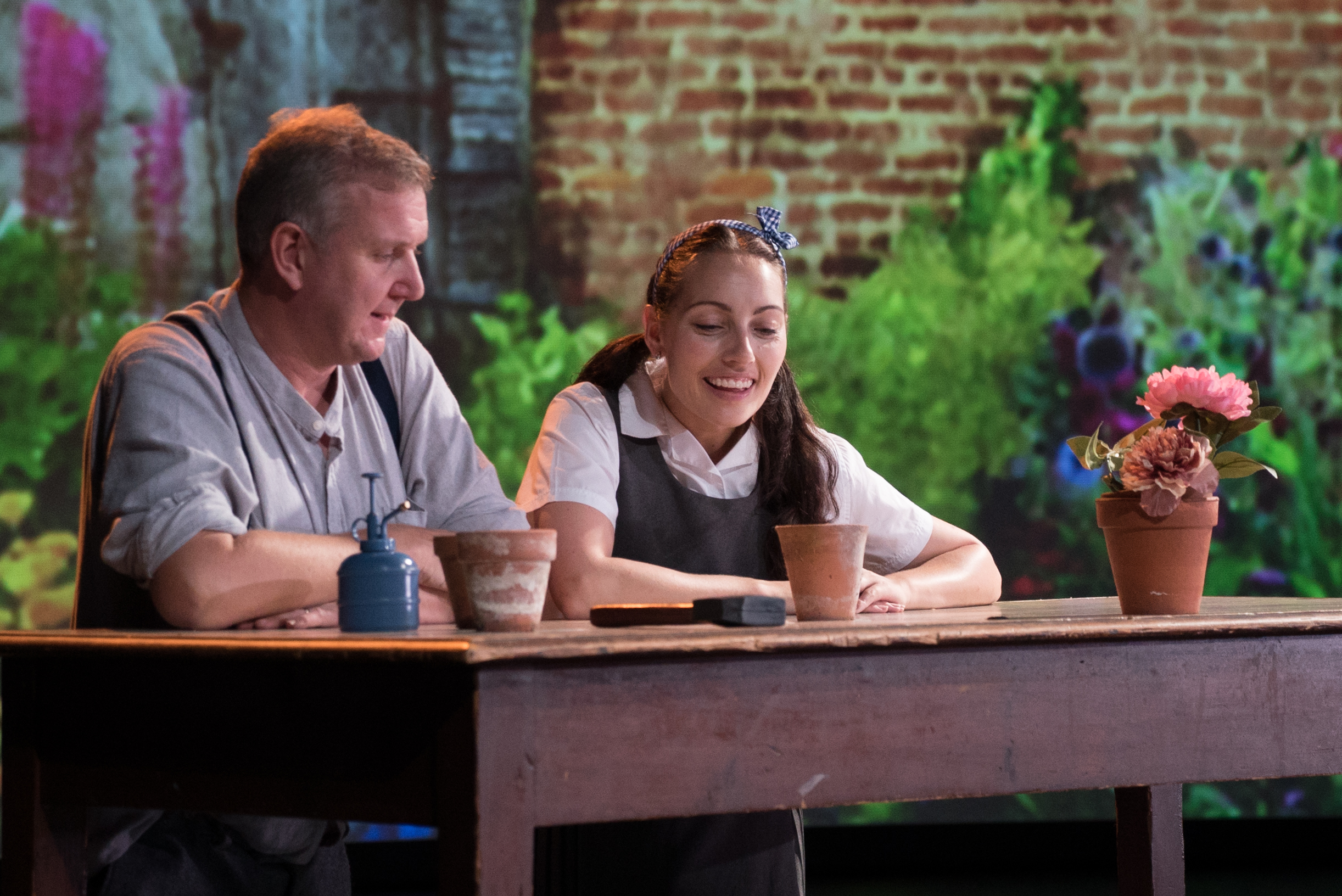 EVERYBODY HAS A DREAM – BUT NOT EVERYONE GETS WHAT THEY WANT:
What would you experience when you come to see our play COME DANCE WITH ME?
An entertaining show with amazing dancing from eight top flight actor dancers – but also the play highlights some important issues that deserve to be aired around the role of women in society, disability, and the plight of young carers – and the effects of all this on the whole family's aspirations.
Free Workshops in select venues:
Touring in 2019 we developed and featured Educational and Disability Workshops based around the themes of the play at select venues.
In 2020 we intend to develop our outreach to communities near each venue. This will be offered to seniors, young carers, young disabled, and schools – which will give the play context and resonance for a modern audience.
The themes of the play explored include: aspiration, disability, being a young carer, and loss.
However, it also has a hopeful message, and positive outcome.
We look at Ballroom Dancing in the workshop and learn a short Cha Cha Cha routine.
Here is some feedback from our workshops in 2019:
"My 12 year old granddaughter and myself really enjoyed ourselves. We learned some Cha Cha steps and a mini routine and had greater understanding of how difficult it can be. The workshop leaders were open and friendly making us feel at ease. they answered our questions and took time to make sure we understood when we were a little confused."
"We got some insight into the difficulties faced by disabled people and young carers and some shared their moving stories. Excellent workshop."
Some participants from our Workshop at Diss.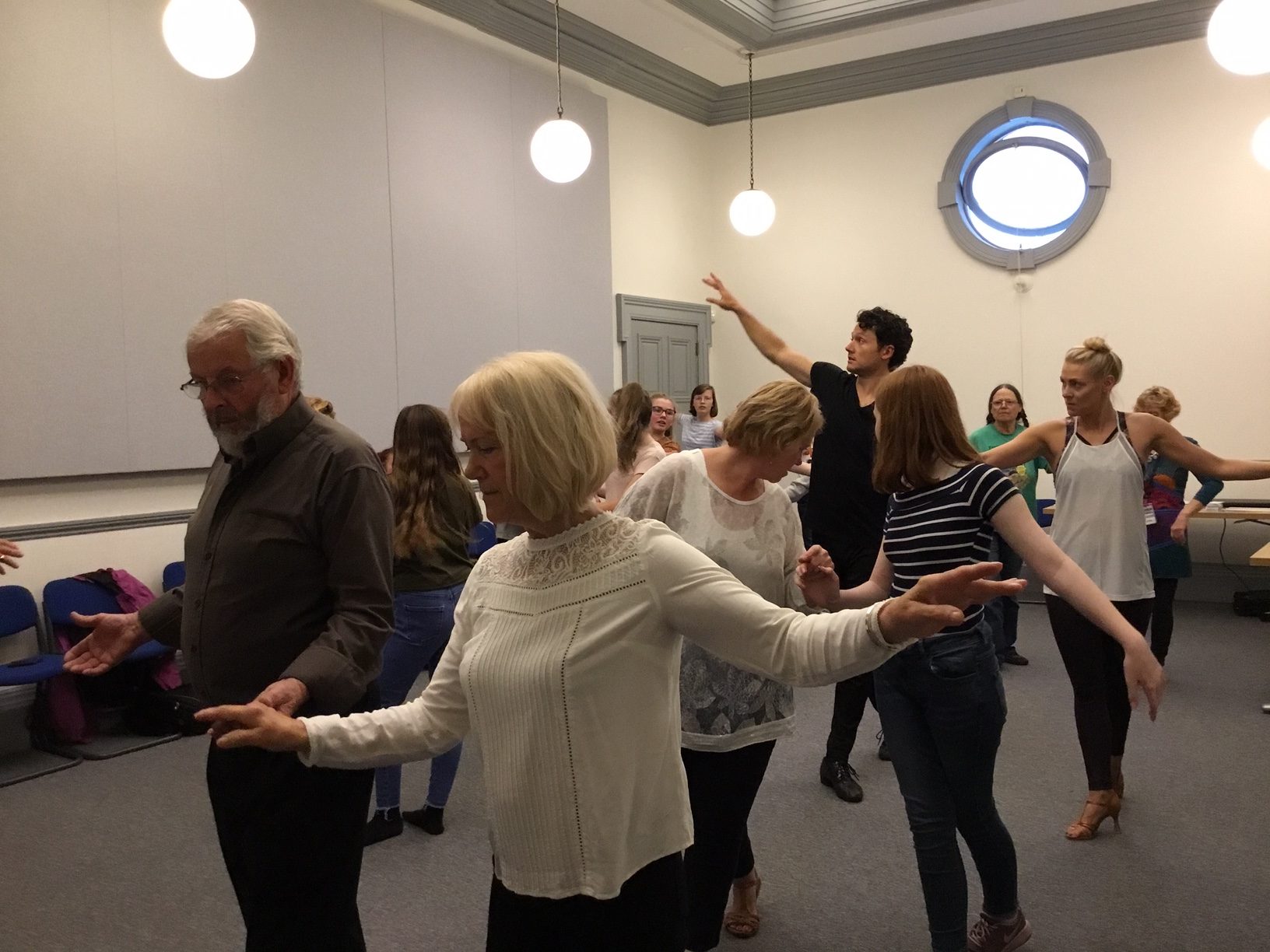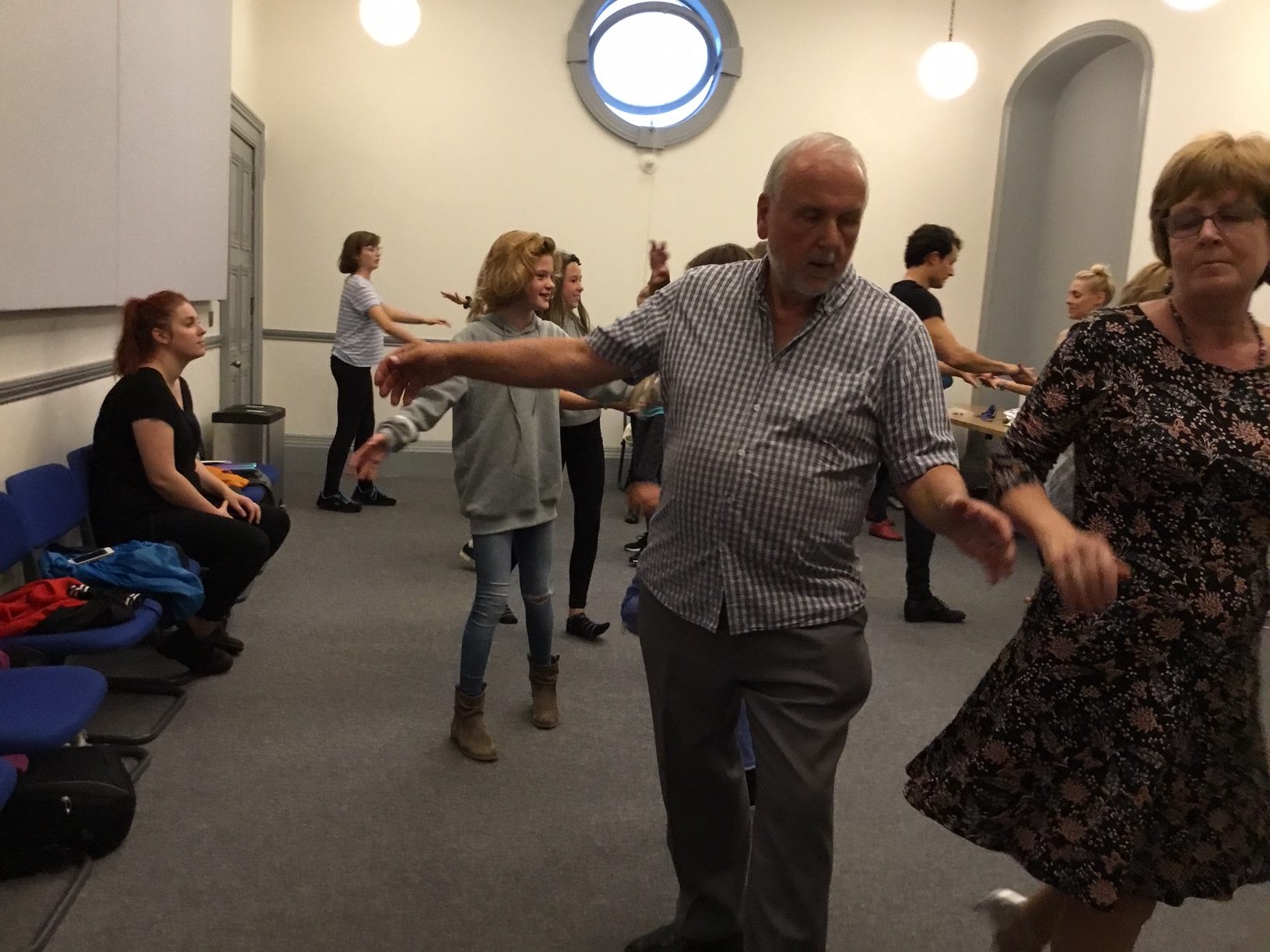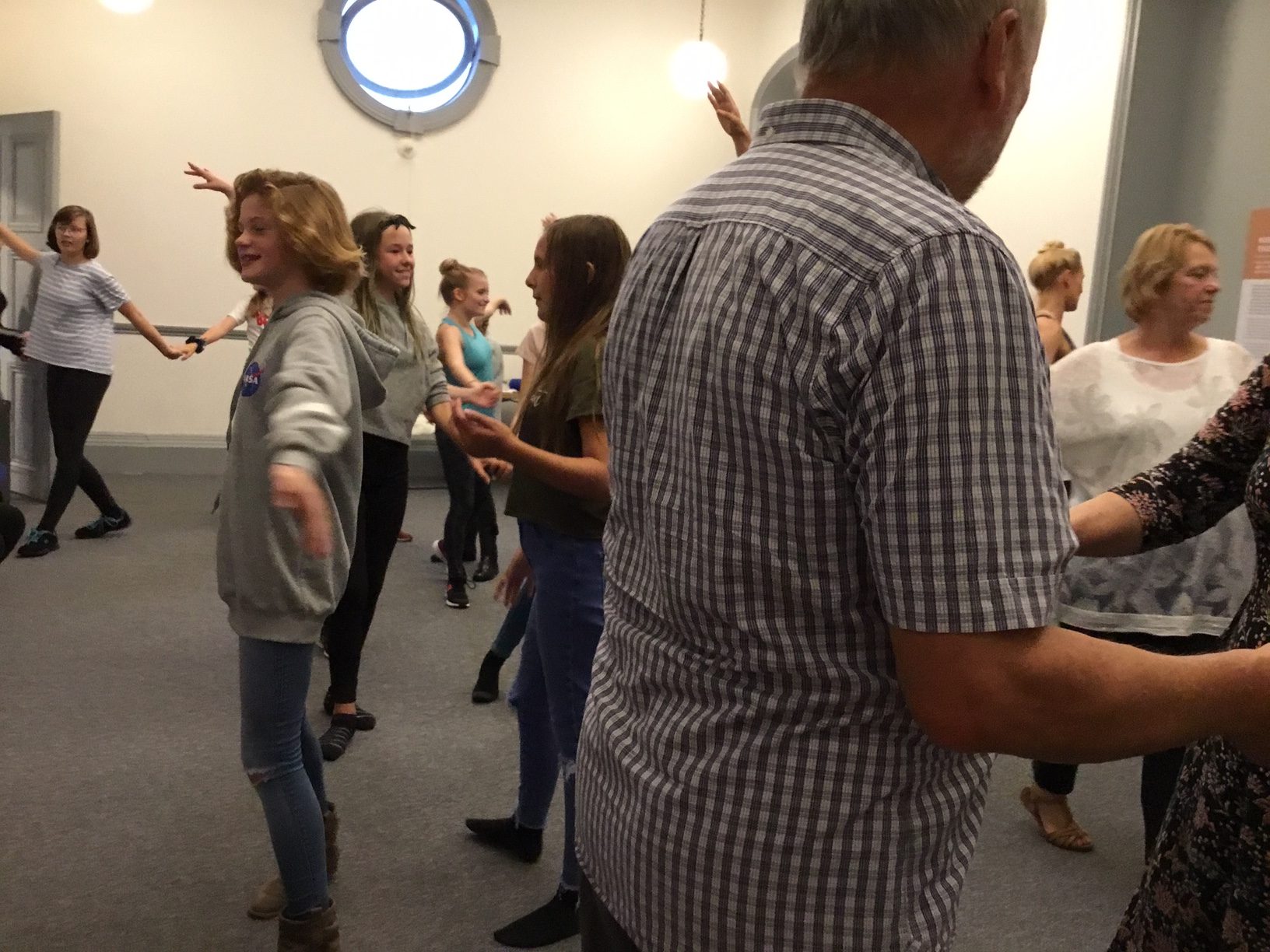 Real local amateur dancers are also offered the chance to be in a class in the opening of the play!
Workshop for seniors and schools and young disabled:
The workshop will be devised by us in collaboration with Young Disabled performers, Carers Trust and a School.
The content is written by Top Education Professionals.
The workshop puts into modern context the experience of the young daughters in the Second World War who aspire to great dreams.
When their Mother loses the ability to move and they lose their Father they are forced to care for her in a time when there was little help or sympathy for disabled people.
The workshop also looks at the World of Strictly and it's antecedents. 
Participants also learn a Cha Cha Cha routine!
Carer's Trust Letter of Support:
"Carers Trust is delighted that Missing Pieces Theatre is staging workshops to accompany their upcoming tour of COME DANCE WITH ME.
The daily challenges faced by young people who care for a loved one are all too real, but they are rarely shown in mainstream theatre and entertainment. That's why COME DANCE WITH ME and the accompanying workshops are so important. They will enable many young carers to meet other young people facing similar challenges and the play itself will reflect the lived experience of young carers.
We are delighted that Missing Pieces Theatre will be getting in touch with our Network Partners in each tour venue area so they can encourage as many young carers as possible to attend workshops and see a performance which reflects aspects of their own lives." 
Matt 
Matt Whitticase | Senior Communications and Marketing Manager – Carers Trust
A Chance to Appear in the Show for Young Dancers / Ballroom Enthusiasts! 
Participants will be sent a link via YouTube to learn and will be rehearsed into the show on the day!
Contact us for more details on:
Mobile: 07875720623
Landline: 01473 879561
Email: grahamahowes@me.com
Come Dance With Me – the themes
This epic and ambitious play with dance  deals with some of the hardest challenges that people have to face in life – such as: aspiration, and the obstacles of bereavement, disability, becoming a young carer for a parent, and the pressures when members of the family fall out.
This working class family lives from hand to mouth – so each setback is a real challenge in a time when working class families suffer disadvantage.
Because when they have a disabled member of the family they can also feel socially excluded.
However – the play is darkly funny – and they face all adversity with great strength and humour.
And the show is very much about Family, Parents – and what they give us, and how we deal with loss.
It is based on a true events.
The 8 characters all aspire to a better life – but will they get what they want?
The Characters: 
The main characters, in this cast of eight, are two young working class sisters and their mother and father – all with big dreams:
Lillian: A beautiful sensitive young girl dreams of being a professional dancer. "It's people that matter – not things."
Joy:  Is tough and no nonsense and wants a chain of shops and is ruthless in her ambition. "You don't have to worry about others if you've got money!"
Harry:  Is a hardline and hardworking socialist. He wishes for his own Bike Shop offering hand made bikes. Attacked for not standing for the King, when the National Anthem is played, says: "When he stands for me – I'll stand for him!"
Vi: teaches Ballroom Dancing but loses the ability to move and ends up as a wheelchair user. She wishes for a full time Dance School. "There's no such word as: "can't!"
Jim: Is Lillian's dancing partner. Easy going and sensitive and works on the Railways.
George: Is a bundle of fun and survives being married to Joy! He is a Boiler Maker.
Wilf: Is a young lad from a broken home who is a bit dodgy. He is however an excellent dancer.
Dorothy: Is Wilf's girlfriend – hard edged and a brilliant ballroom and lindy hop dancer.
Whenever Life gets rough everyone goes dancing.
Sometimes Dancing with the Stars but always they Keep Dancing through Life:
Because the fantasy of Fred Astaire and Ginger Rogers from the Saturday Night Movies "takes people out of themselves".
When Life becomes too much the characters fantasise about the Saturday Night Pictures and being Fred Astaire or Ginger Rogers
The Saturday Night Ballroom Dance takes people away from their stressful lives.
And for Lillian and her partner Jim it is about winning Ballroom Competitions.
Ballroom Dancing was hugely popular up to and through the Second World War – with even Churchill insisting that dancing continue to pep up morale!
Lillian wants to be a professional dancer but has many obstacles to overcome.
While her sister Joy wants a string of Bakeries. And she is absolutely determined that she will achieve her dream.
Both sisters will have to put their dreams on hold. But who will get what they want?
Want to become a supporter and help us deliver this exciting project for exclusive benefits?  Click Below:
Come Dance With Me – The Story
Come Dance With Me is based on a true story of the Hauxwell family who lived in Darlington.
However it could be any family, any time, any place.
This particular family lived through The Great Depression, the Second World War and all the way through to the "10 quid tourists" of the Sixties.
Co author Karen Lynne is the Granddaughter of Vi and Harry Hauxwell, the father and mother in the play, and is the daughter of Lillian one of the female leads.
The play has three strong roles for Women.
Karen is also related to the late Hannah Hauxwell, who was the subject of a series of many books and documentaries, about her struggles as a Farmer in the Yorkshire Dales.
Richard Marcel – "Strictly Come Dancing" – Choreographer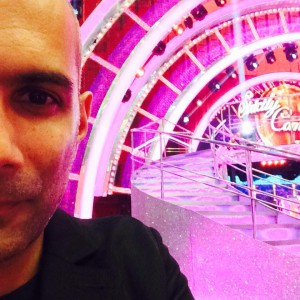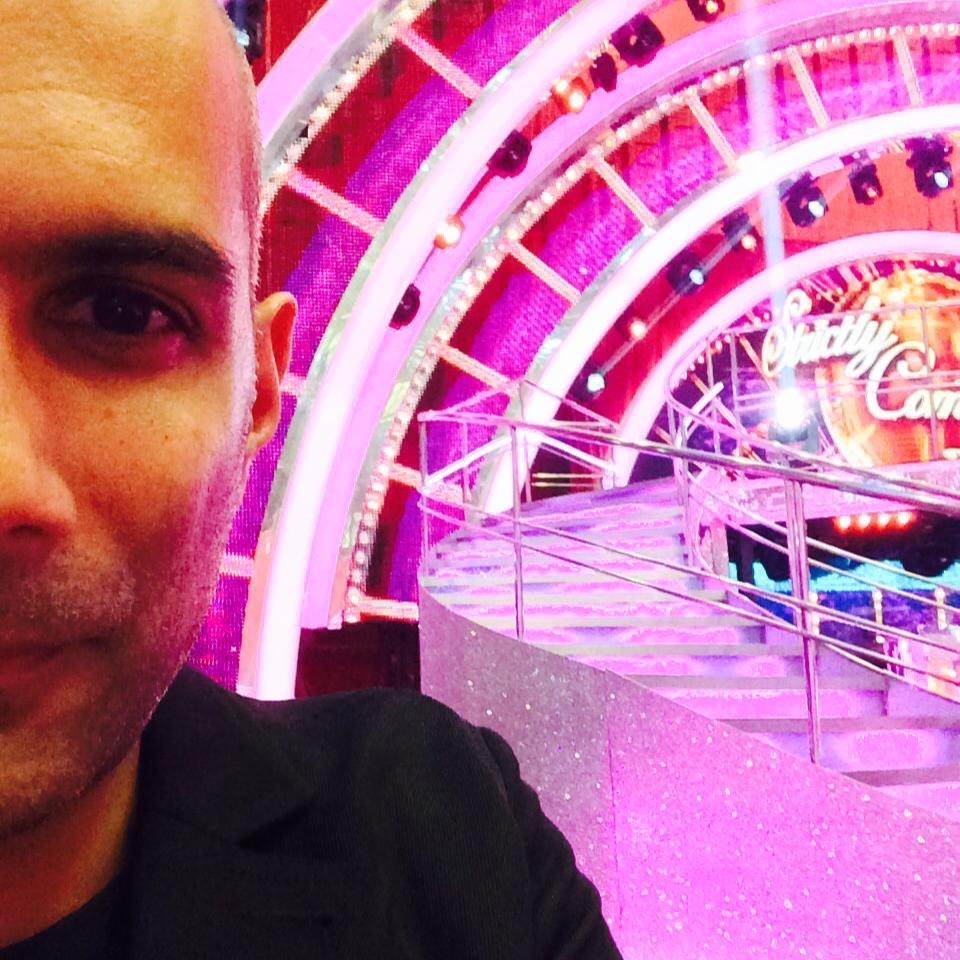 RICHARD MARCEL was a resident Choreographer on STRICTLY COME DANCING and LET'S DANCE, and  choreographed the movies CUBAN FURY, parts of EVITA, and KICKASS 2.
Richard is a world authority on correct dance styles and is in the Guinness Book of World Records as the master of most dance styles in the world.
He has choreographed Britney,  Kylie, and Madonna, amongst many other stars. He often works on such shows as Sports Relief and Lip Sync Battle.. and you may have seen his He Man versus Skellator in the Money Supermarket ad.
He choreographed every step of our Arts Council sponsored workshop of COME DANCE WITH ME in the correct period dance style.
And he choreographen the full show which toured end 2019.
https://youtu.be/6K1KvGrAHw0
Richard Marcel Website: https://www.richardmarcel.com/
Film and TV:
We are producing new writing for Theatre and TV.
We have had expressions of interest from some large Film and TV companies for COME DANCE WITH ME – the television series!
History of Strictly
"Strictly Come Dancing" is a BBC Television developed format, which started in 2004, developed from the original "Come Dancing", which began in 1950. 
"Strictly Come Dancing" is now a huge worldwide phenomenon known in other countries as: "Dancing with the Stars" and other variants. It has been mounted in 42 territories around the world!
Before "Strictly Come Dancing" there was "Come Dancing" .. before that a Family at War … come and fill in the "Missing Pieces"!
And whatever happens – Come Dance with Me!

Would you like to see more … talk to us!
Graham Howes   Karen Lynne   Artistic Directors  
THANKS:
Our thanks to William Simpson for his brilliant digital art used to create settings which enabled to nimbly move from reality to dreams to social dancing emporiums!
Thanks to Callum Macdonald for stunning lighting design and Stuart Brindle for relighting on tour and acting as a brilliant project manager on tour and resolving any local difficulties.
Mary Hunt was our amazing Costume Designer and also toured with us above and beyond the call of duty she and her team ensured the smooth running of all things costume. 
Missing Pieces Theatre Show Ltd

COME DANCE WITH ME
Call: 01473 879561 / 07875720623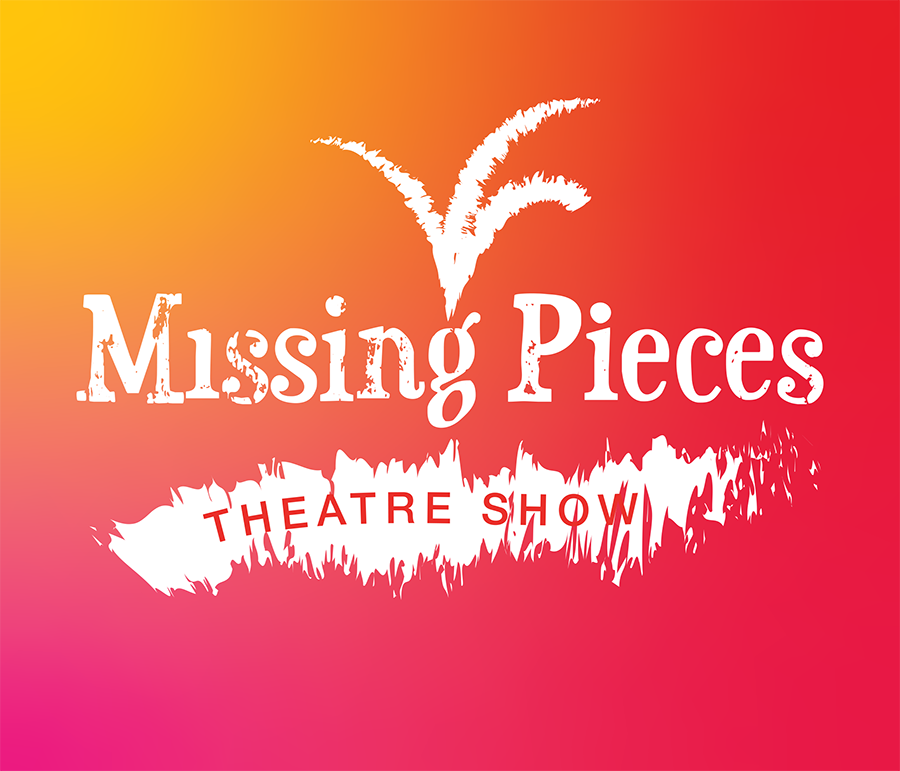 Choreographer: Richard Marcel
You can reach Graham or Karen at: 
01473 879561  or mobile: 07875720623

Email: grahamahowes@me.com
Facebook: Missing Pieces Facebook site for up to the minute information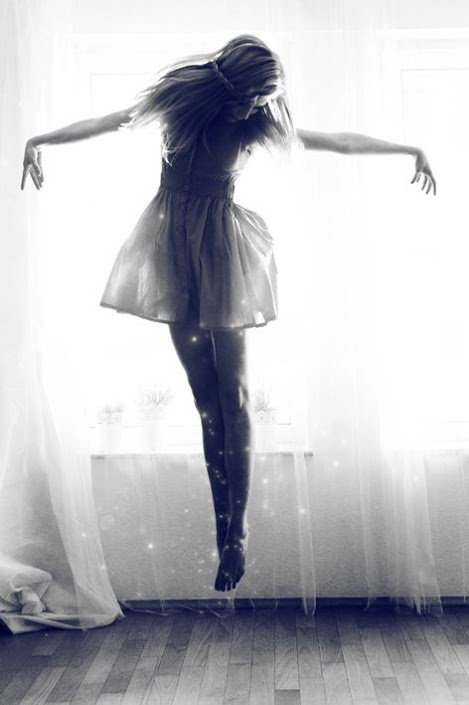 Let's talk…
Call: 01473 879561

Associates: We have Paul Irving Producer, from Strictly Theatre Company, on board and our collaborator, Richard Marcel, choreographer from Strictly Come Dancing, is committed to the show.
Arts Council have funded us to make this happen.
About Graham Howes and Karen Lynne
Together we toured the UK previously with our company performing: Sing as we go for over two years and then an expressionistic physical theatre Frankenstein.
We have two plays that we are about to tour COME DANCE WITH ME and A QUESTION OF ERROL FLYNN.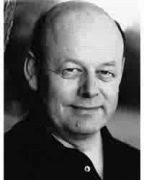 GRAHAM HOWES has been an actor, teacher, theatre director and playwright for many years. He has appeared in TV such as The Bill and Law and Order and Kingdom – and played Sir John Scarlett in the award winning trilogy on BBC Panorama on "Why we went to War".
He has worked in various areas of the Theatre as Claudius for ESC in Hamlet, Senator Lyons in Of Thee I sing and also Let 'em eat cake for Opera North. He was Scheinkopf for three years in various incarnations of Fame and played the role at The Aldwych coinciding with the tenth anniversary.
He has been a Clown with his clown face registered on an egg. He has also worked in some large scale Theatre in Education – one being at the Tower of London for Amnesty.
He was Victor Zorza in Taboo for Cancer Relief. Eichelberger in Promises Promises Gus Williams /Inspector in Salad Days.
Film includes: John in Love's Kitchen and Moocher in Evil Never Dies.  
Radio includes: Meltdown of the Golden squad, Yaxley's Cat, This Green and Pleasant Land. Live broadcasts of Sunset Boulevard with Petula Clark and Michael Ball on Radio 2 and 4 xtra and Let 'em eat cake for Opera North on Radio 3.
Graham has directed Threepenny Opera, Sweeney Todd, Kiss me Kate, Sing as we go, Gulf Arabian Nights, Pinocchio and Frankenstein – to name a few.
He has written a Commedia Pinocchio, A Desert of Eden (with Mary Elliott Nelson) about John Clare, Gulf Arabian Nights parts one and two, Sing as we go (with Karen Lynne), Come Dance with me ( also with Karen).
He is a practicing Advanced Hypnotherapist and NLP practitioner in Ipswich Suffolk. Out of this he is developing a play about PTSD,
http://hypnotherapyinsuffolk.co.uk 
He is Co artistic director with Karen of Missing Pieces Theatre Show Ltd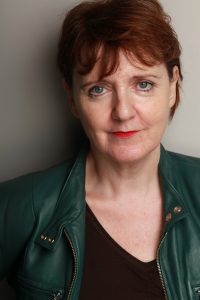 Karen is an experienced triple threat – which means having the ability to act sing and dance at an expert level. She has even taught American tap and singing. She also writes professionally.
KAREN LYNNE has been associated with developing many new shows: She was Catherine Cookson in Tom and Cath – a new musical by John Miles, Gracie Fields in Sing as we go, Phyliss Monkman in The Golden years of Jack Buchanan. Vera Brittain in Never Goodbye.
She worked with Topol at the Palladium and toured nationally with Fiddler on the Roof in it's 30th year anniversary tour.
She has played Helene Hanff in the epic part for 84 Charing Cross Road and Flo Manero in a national tour of Saturday Night Fever.
TV includes: Kingdom, Love Bites, Spanish Heart.
Karen Lynne has written: Never Goodbye about Vera Brittain, co wrote with Graham Sing as we go and Come Dance with me.
She also devised an evening cabaret entertainment on Hollywood in the great era of the thirties – on which she is an authority.
A Question of Errol Flynn – Karen is an expert on Flynn and was consulted by the Australian Broadcasting Corp for their documentary on Flynn.
As a singer she has sung with The Piccadilly Dance Orchestra, The Oxcentrics, 78 RPM and The Palm Court Theatre Orchestra.
She is Co artistic director with Graham of Missing Pieces Theatre Show Ltd
Please support our friends Northumberland Theatre Company and like their page – thanks:
 www.northumberlandtheatre.co.uk/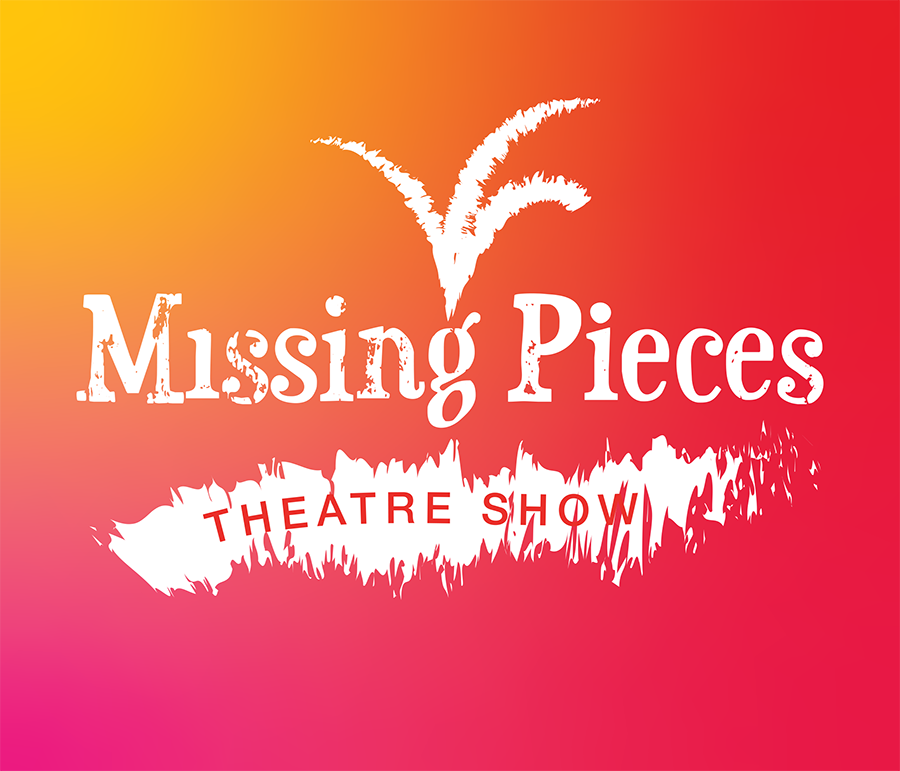 Missing Pieces Theatre Show Ltd presents: "Come Dance With Me" – a new dance drama play for all the family with added 'Strictly Ballroom.
Company Address:
71 Lacey Street
Ipswich
SUFFOLK
IP4 2PH
01473 879561