Business Sponsorship Opportunities
Become a Corporate Business Sponsor
Missing Pieces Theatre Show Ltd are pleased to be launching  our first tour of: COME DANCE WITH ME – A New Play with added Strictly Come Dancing in September 2019 and, due to Theatre venue interest,  will have a second tour in Spring 2020. 
COME DANCE WITH ME is a Family show – about a family struggling against the odds!
Lillian finds solace in imagining her, and her dancing partner Jim, as Fred Astaire and Ginger Rogers.
Joy dreams of a string of shops.
Their Mother, Vi, is a dance teacher who will lose the ability to move.
Who will get what they want? 
With a cast of eight, spectacular dance routines, danced by top dancers, and a witty and poignant play based on a true story, venues consider this to be: "very commercial."
See More on: COME DANCE WITH ME
We will also be inviting Workshop participants from Young Disabled, Young Carers, and disadvantaged schools to give them a  sense of how a show is created and perhaps go to a theatre show for the first time. 
A staggering number of 50% in these groups of young people NEVER get the opportunity to attend a theatre or interact with the creative arts.
We are telling meaningful Family stories: "Challenging Preconceptions in an entertaining way."
Creating new work is expensive and most of the money spent is upfront.
Typically a company will prepare, rehearse and tour on the road for several months without seeing any return on their investment for some time. 
This is why public funding of the arts was instigated.
What you may not know is that our funding, (from tickets sales and an Arts Council England grant), only covers 60% of annual costs.
We need to find Match Funding for our Public Funding and we need to find another 40% of our budget privately.
Sadly public subsidy of the Arts is receding and impacts artists wanting to create new and challenging work for a wide audience.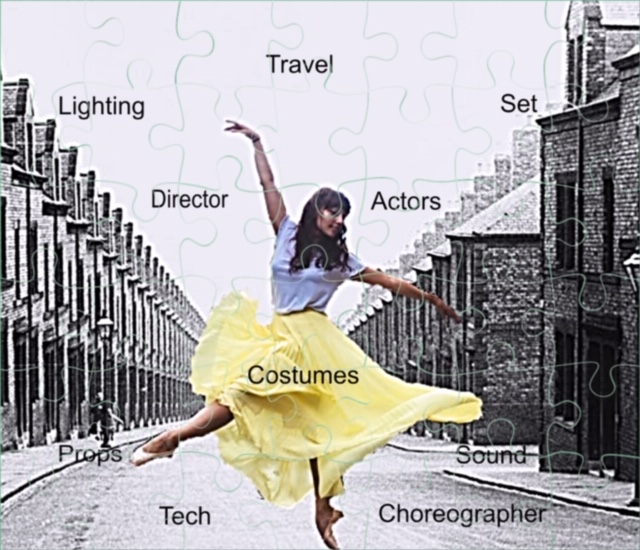 COME DANCE WITH ME – these are just some of the expenses we need to cover
As Missing Pieces Theatre Show are not a charity, but a Company Limited by Guarantee, we rely on you – friends, donors, business, trusts and foundations to fulfil our mission.
Being a Corporate Friend is a great way to support Missing Pieces Theatre Show alongside benefits that will inspire and incentivise your staff and clients.
It is a great way to cement relationships when you share a great evening out at the Theatre enjoying a terrific new play and some tremendous Ballroom and Hollywood Dancing from top class artistes!
We can create a sponsorship package to cater to your requirements:
Sponsorship packages start at £500
Contact us to discuss the ways we can help you and your business.
Here are some examples of what we could offer you – depending on your level of investment:
Poster / Programme / Website Social Media shout out
4 free tickets and 10% discount on group bookings for COME DANCE WITH ME.

A lesson in Hollywood Tap from Karen Lynne (Co creator of COME DANCE WITH ME) WORTH £500

 
£2000 investment gets you all the above and a choice of:
A lesson for the company employees in Salsa or Ballroom from our Strictly Choreographer Richard Marcel WORTH £2000 in value.

A Ballroom or Salsa Flash Mob at your place of work

 
A day of Hypnotherapy and NLP for your company from Graham Howes ex Harley Street Advanced Hypnotherapist and NLP Practitioner – comprising group followed by individual session addressing problems like:
Fear of Presentation
Anxiety
Work Related Stress
Insomnia
Weight Loss
Anger management
Smoking or Alcohol or Drug Addiction 
WORTH £1500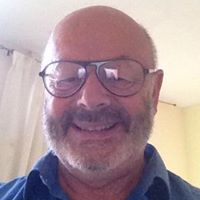 Our Co Artistic Director Graham has worked as Hypnotherapist, Coach, and NLP practitioner with many high level businesses and individuals.
We can also offer as a part of the sponsorship package a FREE day where Graham comes onsite and offers sessions and advice on Mental Health issues at work.
Contact Graham for an informal discussion at: grahamahowes@me.com 
Graham Howes has worked his magic with CEOs, Celebrities and Business people, addressing both simple and complex issues.
Business Partners and Sponsorship
We can develop a bespoke partnership with you to mutual benefit.
Our creative passion and expertise can deliver a range of solutions that meet your business needs, contribute to leadership development and staff productivity. 
We can offer even more than seeing and supporting COME DANCE WITH ME and contributing to developing new writing that is socially conscious.
We are happy to provide some fun packages for your company.
You are also helping us provide workshops for schools, young disabled and schoolchildren. Some 40% may not develop the theatre going habit as they may never visit a theatre while in school.
We also support The Carers Trust – a theme in the play also shows the difficulties Young Carers have always faced.
And it is shocking to realise that one in every ten children may be caring for a relative or sibling with sever physical or mental challenges.
The Carers Trust support our initiative:
"Carers Trust is delighted that Missing Pieces Theatre is staging workshops to accompany their upcoming tour of COME DANCE WITH ME.
 The daily challenges faced by young people who care for a loved one are all too real, but they are rarely shown in mainstream theatre and entertainment. That's why COME DANCE WITH ME and the accompanying workshops are so important. They will enable many young carers to meet other young people facing similar challenges and the play itself will reflect the lived experience of young carers.
 We are delighted that Missing Pieces Theatre will be getting in touch with our Network Partners in each tour venue area so they can encourage as many young carers as possible to attend workshops and see a performance which reflects aspects of their own lives."  
Matt Whitticase | Senior Communications and Marketing Manager
Carers Trust – We care for unpaid carers
Perhaps you would prefer to make a one off donation?
WHAT A DONATION CAN DO:
As a Corporate Friend you can support Missing Pieces Theatre Show: alongside benefits that will build awareness of your brand and inspire and incentivise your staff and clients by making a donation.
It is a great way to cement relationships when you share a great evening out at the Theatre!
HOW TO MAKE A DONATION 
DONATE ONLINE:  Or contact Karen to make a one-off donation. 
All of the money you give goes directly back into delivering projects. This increases our income and helps us reach more people with our work. 
PASS ON THE PASSION 
Help us reach many more supporters and spread the word. 
Follow and Like us on Facebook:  https://www.facebook.com/MissingPiecesTheatreShow/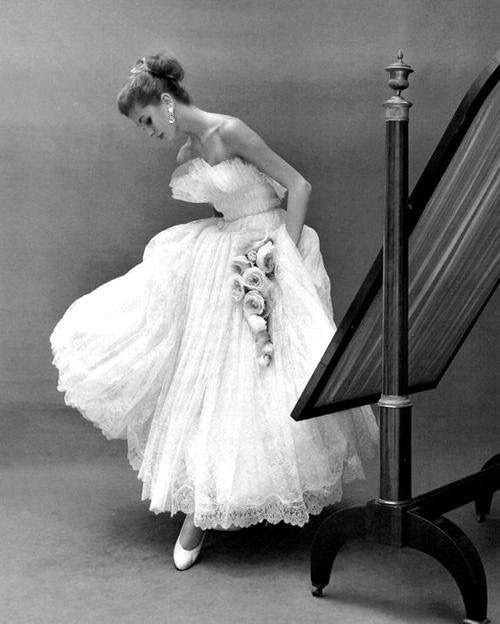 Missing Pieces Theatre Show Ltd
71 Lacey Street,
IPSWICH SUFFOLK IP4 2PH