A Question Of Errol Flynn – a new play by Karen Lynne
ERROL FLYNN will be sailing into a port near you in 2018 … where else would he return?

Welcome aboard Ladies and Gentlemen!
Image may be subject to copyright
A New Play about Errol Flynn
Missing Pieces Theatre Show Ltd are producing a new play about ERROL FLYNN called: "A Question Of Errol Flynn."
An evening with Errol Flynn as we watch him spar with his Biographer, Girlfriend, and his much loathed Mother.
This new play has previously been seen in a semi staged version at The Aldwych Theatre in the West End with a stellar cast.
Karen has returned to A QUESTION OF ERROL FLYNN and radically reworked the play for it's maritime incarnation which currently has great interest. It is a terrific and challenging Star vehicle for 4 amazing actors!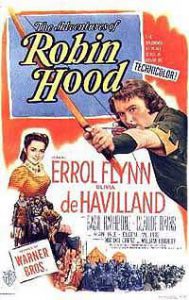 Errol Flynn Hero of the Silver Screen
Errol Flynn was the definitive Robin Hood and yet had a public persona which scandalised and fascinated people. Karen Lynne has studied Flynn the Enigmatic Man for many years – and comes to some surprising conclusions.
We watch as an older Flynn attempts to set his life down on paper. Sadly he says: "I don't know what the truth is any more!"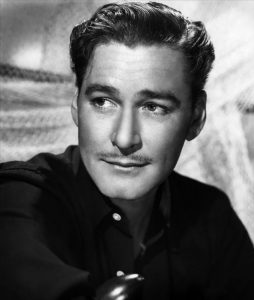 Image may be subject to copyright
From the moment he hit Hollywood the myth making began including the studio saying that he was born in Ireland because nobody knew where Tasmania was! Flynn, however, had been already making up myths about himself for a long time!
ERROL: Grins I'm too much for you aren't I Sport!
WRITER: grins back Yes, but I'm getting used to you now.
ERROL: Listen kid, if I've missed anything out, it's up to you to fill in the gaps.
WRITER: And if I don't know what they are?
ERROL: Make them up, but for God's sake make them interesting.
Copyright: Karen Lynne Foreman 2017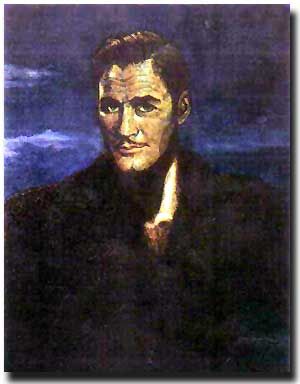 Flynn was, it seems a sensitive and deeply read man, who wanted to be a Writer. He was contradictory and could be difficult at one turn and charming the next.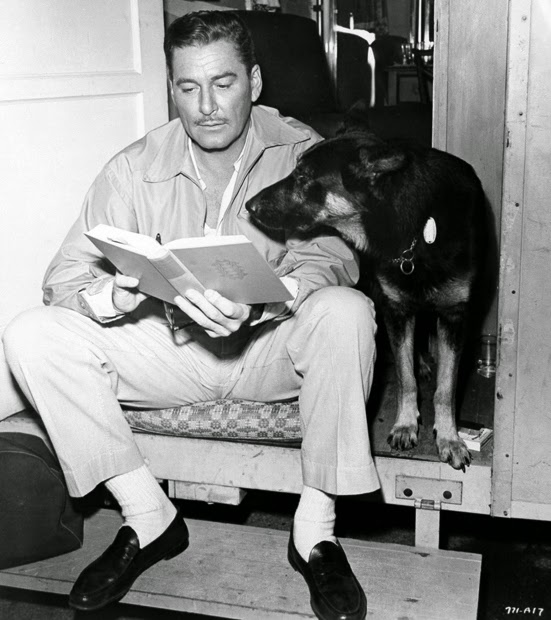 Image may be subject to copyright
Karen's play offers an insight into the mind of the REAL Flynn. It is both hilariously funny, scabrous and naughty and then tragic and philosophical.
The Play contains adult language and themes throughout as may be expected. The Play also explores addiction. It is unsuitable for children.
We are happy to answer any private enquiries:
Call Graham on 07875720623
Email: grahamahowes@me.com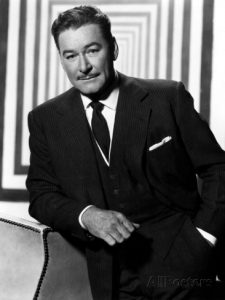 Many thanks to Rory Flynn for her gracious permission to write this new play.
Thanks to: David DeWitt, Lincoln D Hurst, Robert Florcza and many others.
"I thought it was very well written! Kudos. … All in all a play I'd love to see!" Robert Florcza
Errol Flynn authority and adviser on THE LAST OF ERROL FLYNN film with Kevin Kline.
Errol Flynn Family Website: http://www.inlikeflynn.com/
A Question of Errol Flynn – A New Play by Karen Lynne