Missing Pieces Theatre Show Ltd – A Biography
What is our background?
Missing Pieces Theatre Show Ltd is Graham Howes and Karen Lynne. In 1988 the couple met at Hornchurch Rep and the following year set up Edge of the World Theatre Productions.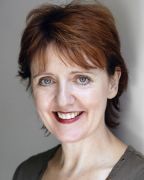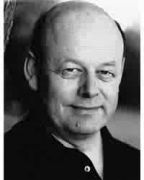 Sing As We Go
We first toured the first play that we wrote together in 1989: "Sing As We Go" – which was the story of Gracie Fields.
Karen played Gracie and I directed and played two of the husbands in this ambitious four hander. The show crossed over genres and featured many of "Our Gracie's" songs – winning much acclaim from fans and rave notices in such papers as The Guardian.
We built the show from small to mid scale touring to a Number One Theatre Tour on the Commercial Circuit. The show was well received and was on the cards to be filmed after much interest in the media. Sadly the Producer passed away before we could film it!
Frankenstein
We then toured an adaptation of Frankenstein by Jem Barnes. THis was an ambitious attempt to cross Physical Theatre with expressionism and yet still remain true to the original text. It had a tour and a residency at The Croydon Warehouse Theatre.
We then focussed on other projects and our Acting Writing Careers for a while.
We revived our interest in producing and writing together in 2007 and have been developing work since which is outlined on this website MISSING PIECES THEATRE SHOW LTD
This includes plans to run a Theatre Company in Italy, tour nationally our new play, and develop a new play about Errol Flynn. Our CVs are also onsite.
We can be contacted on:
Landline: 01473 879561
Mobile: 07875720623
Email: grahamahowes@me.com
Missing Pieces Theatre Show Ltd – Graham Howes and Karen Lynne